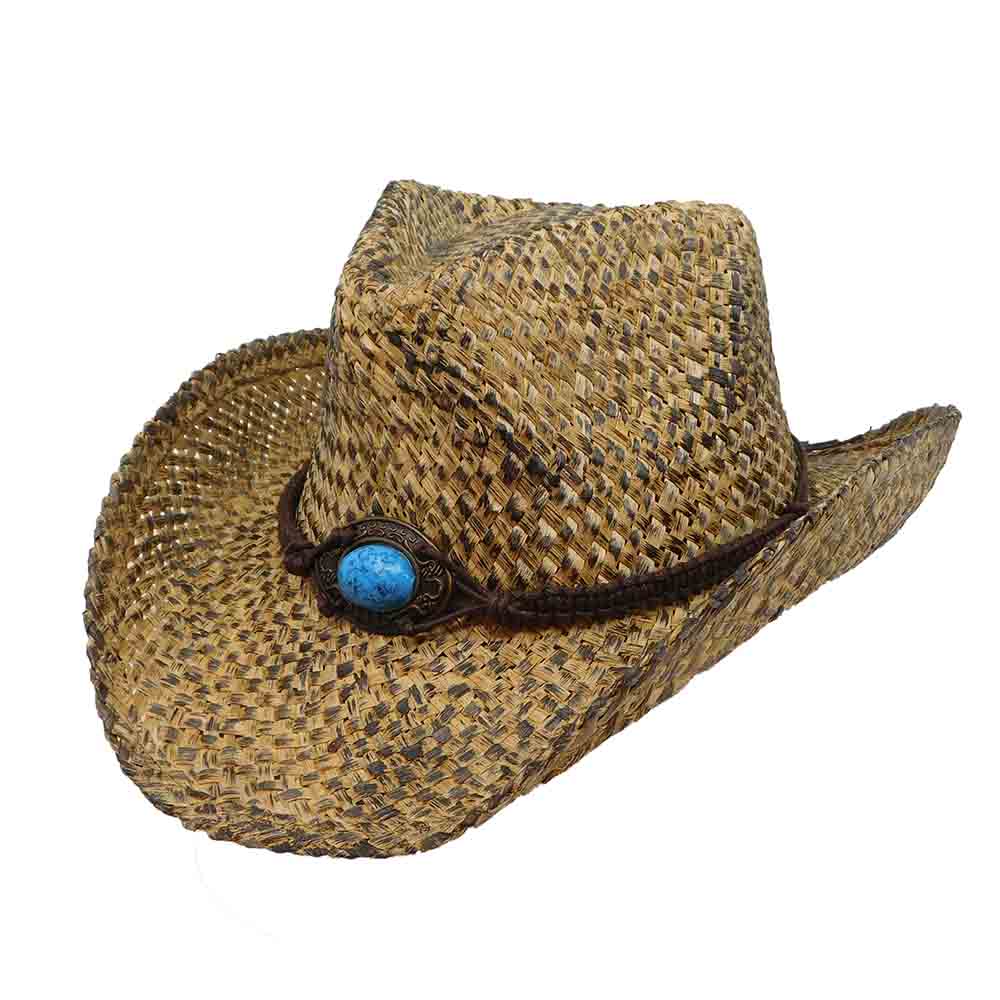 Small Size Straw Cowboy Hat with Turquoise Concho - Milani Hats
Woven straw snake skin pattern cowboy hat for small head sizes.
Criss cross woven straw.
Classic cowboy up curled brim 2.5" wide.
Macrame cord band with turquoise center concho.
Moisture wicking wide elastic sweatband.
Small size, best fit 54-55 cm, 21.25"-21.65".
100% straw