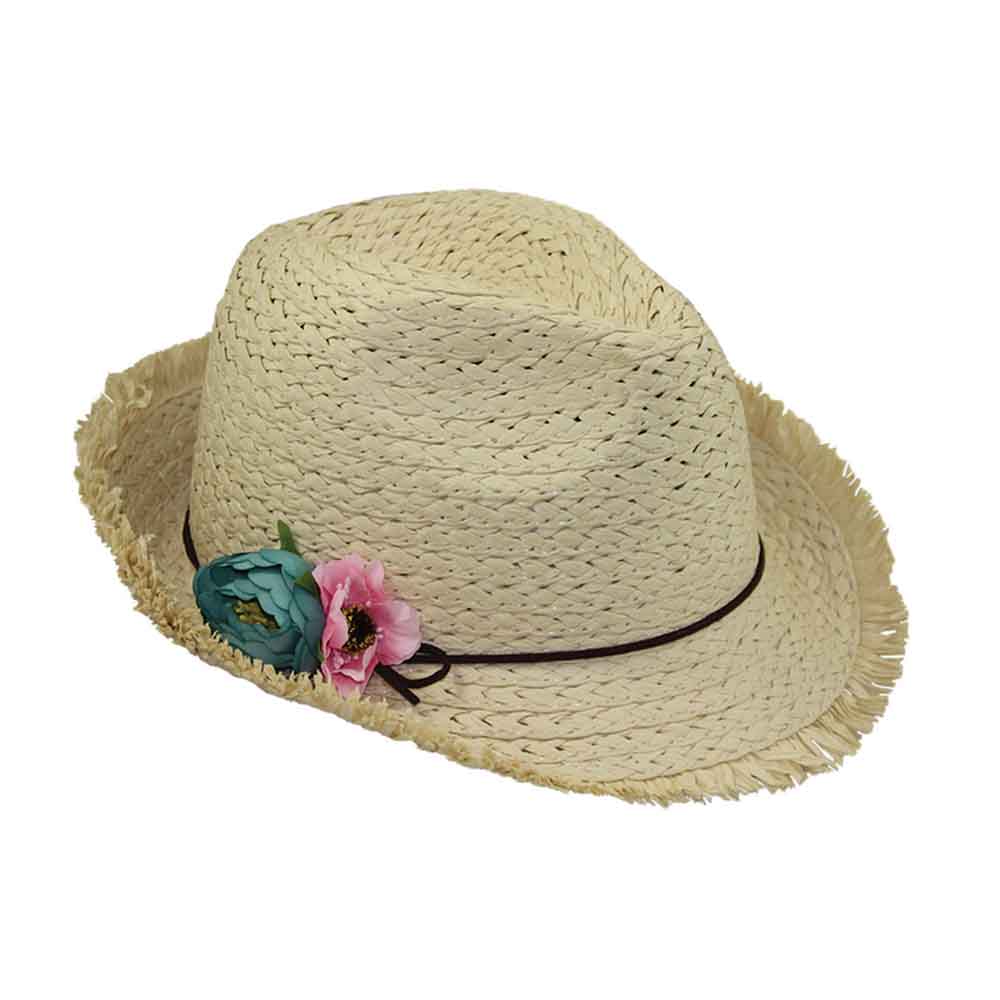 Small Heads Fringe Edge Fedora Hat - JSA Petite Hats
Straw fedora hat for small heads. 

Lightweight and fun fedora hat for petite ladies and girls.
Soft  toyo hat with dented crown with front pinch.
1.5" wide brim.
Leatherette tie with side bow and flower accent.
Adjustable drawstring to perfect fit.
Extra-small hat size 53 cm.
100% toyopaper.