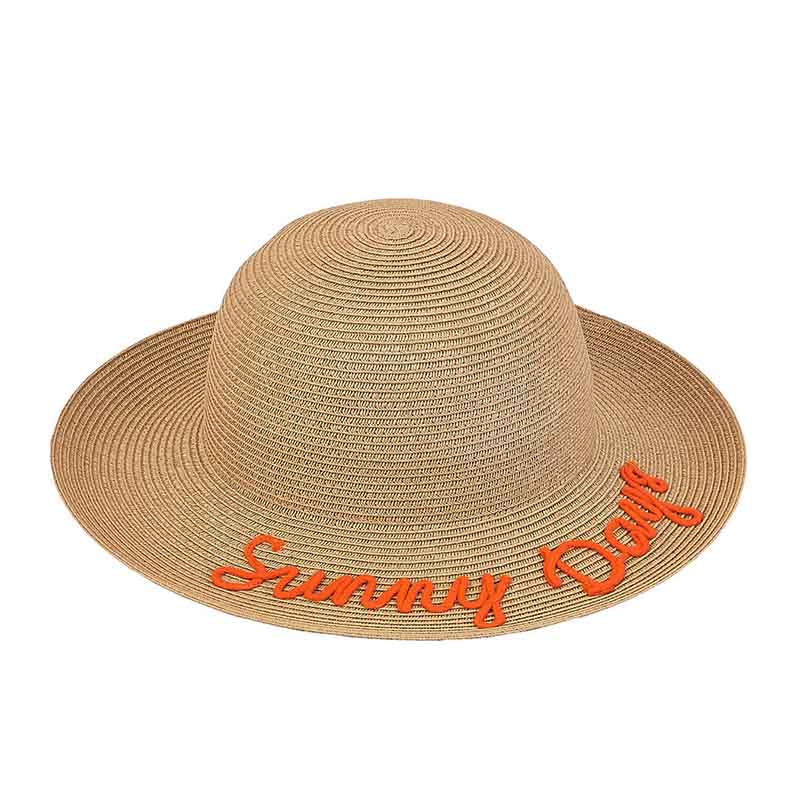 Petite Hats for Small Heads - SUNNY DAYZ Wide Brim Sun Hat
Sun hat for ladies with smaller head sizes and girls.
Sun protection hat with 3" wide brim.
Orange cord SUNNY DAYS lettering on brim.
Inner drawstring to reduce size to extra small head size.
UPF 50+ UV blocking sun hat.
Small size, fits up to 54 cm, 21 1/4".
100% paperbraid
Sunny Dayz® hats are especially made for girls and women with small head sizes.