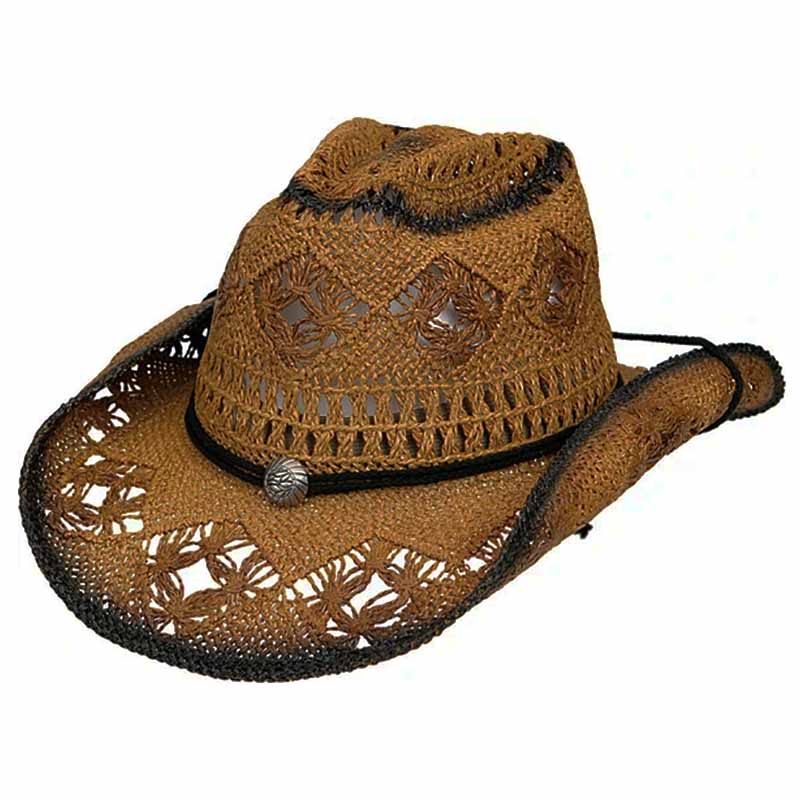 Crocheted Straw Cattleman Hat for Small Heads - Karen Keith Hats
Crocheted toyo straw summer western hat for small head sizes.
Cattleman crown with vented pattern.
Dark brown wire edge brim.
Rope band and chin cord with wood bead.
Small center concho.
Rolled over brim 3.25" wide on front and back, narrower on sides.
Moisture wicking wide elastic sweatband.
Small size, fits 53-54.5 cm, 20.75-21.5".
100% natural fiber