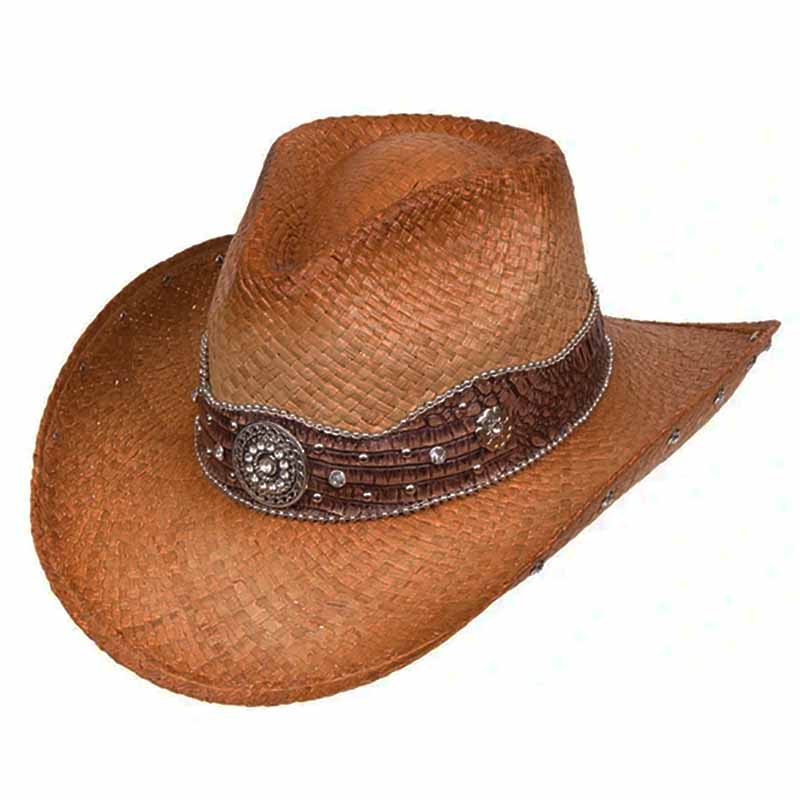 Bling Studded Straw Cowboy Hat for Small Heads - Karen Keith Hats
Woven raffia summer cowboy hat for small head sizes.
Distressed look created with darker color crown tip and brim edge.
Criss cross woven raffia straw.
Classic cowboy up curled brim 3.5" wide.
Rhinestone studded brim.
Studded animal skin band with round glitzy concho.
Moisture wicking wide elastic sweatband.
UPF 50+ sun protection hat.
Small size, fits 53-54.5 cm, 20.75-21.5".
100% natural fiber