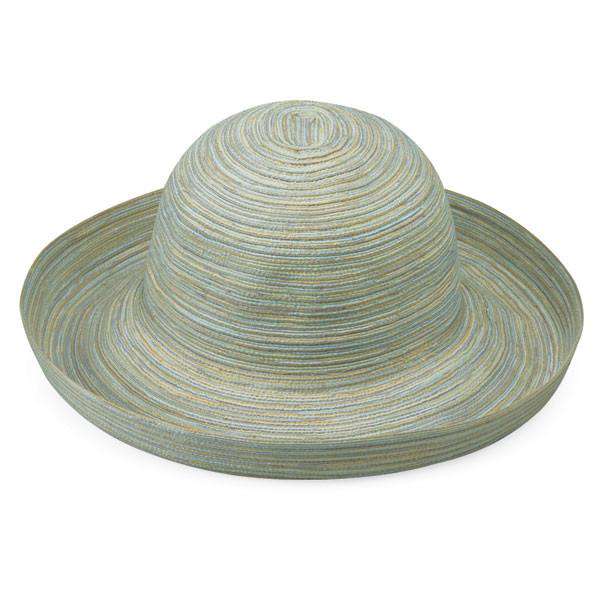 Petite Sydney - Wallaroo Hats for Small Heads
This turned up brim hat is to accommodate our petite shoppers.
Brim is 3.75" wide.
Packable. Fold it and roll it.
Shapeable brim, fold it down all around or just partially.
The hat is made of matching fibers woven into a thin, breathable polyester braid to provide a light airy comfortable fit.
Inner drawstring to reduce size. Fits up to 55cm; ages 5-12 years.
100% polyester.
Handwash, cold water.
Unfortunately this beautiful petite hat has been discontinued. Please see other Petite size hats by Wallaroo: Petite Scrunchie, Petite Victoria. See all other petite size hats.