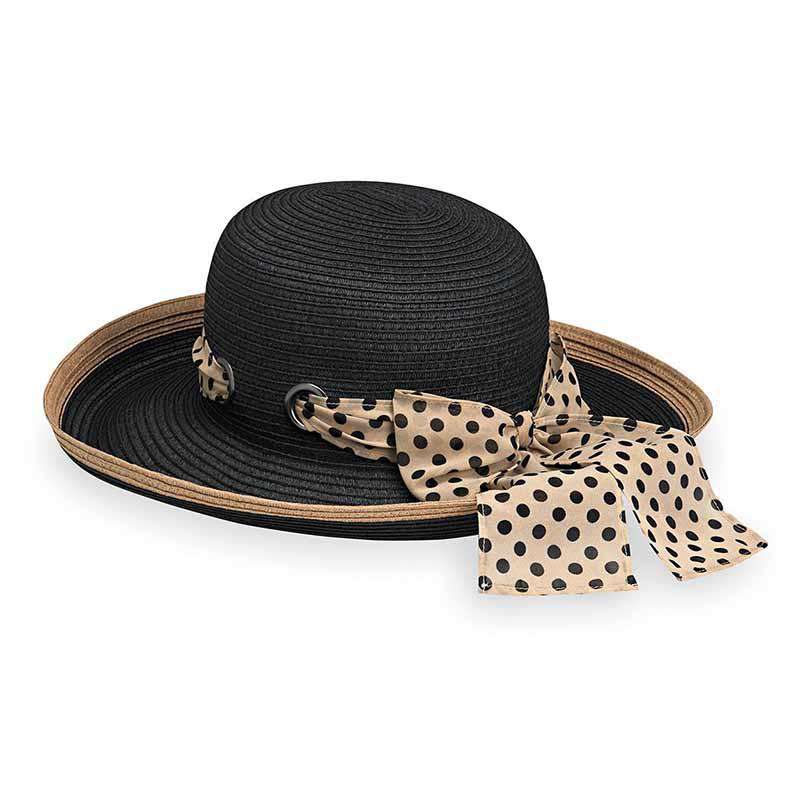 Julia Up Brim Hat with Polka Dot Chiffon Band - Wallaroo Hats
Turned up, 4.5" wide brim with black trim.
Audrey Hepburn-inspired polka dot chiffon scarf; pulled through rose gold color rings.
UPF50+ rated, recommended by the Skin Cancer Foundation.
Packable; fold down brim, then in half, and just roll it into cone.
Medium / large size women's hat, fits up to 58.5 cm.
Inner drawstring to reduce size.
100% paper braid.
Spot clean only.