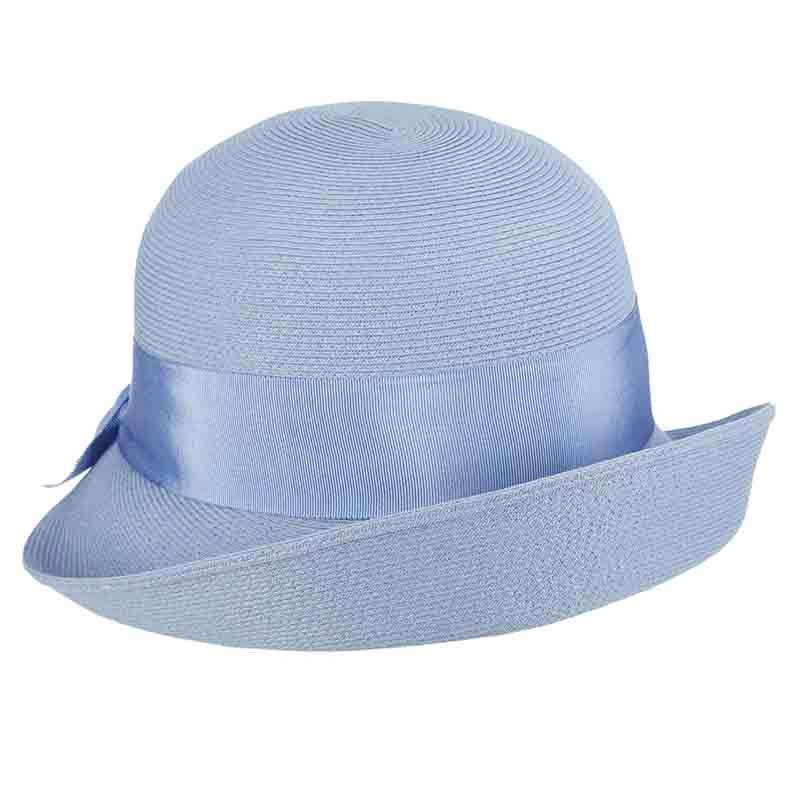 Fine Braid Summer Cloche Hat by Callanan
A classic summer cloche from the 1920's.
Shapeable asymmetrical brim, 4" on front, narrows to 2" in back.
Wide grossgrain ribbon band with bow and JC pin in back.
Deep dome crown.
This hat is made of tightly sewn fine braid to block UV rays.
Rated for excellent sun protection, UPF 50+.
Elastic inner band for comfort.
88% fine paperbraid, 12% polyester.