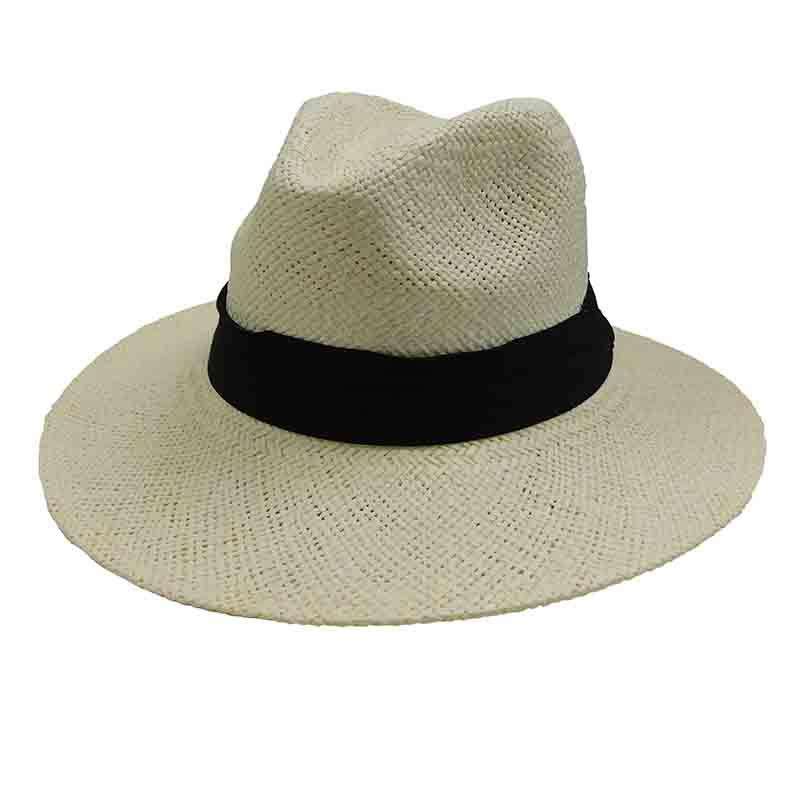 Woven Toyo Safari Style Hat with Black Band by Sun Styles
Woven toyo stiff safari hat for men and women.
Fedora style crown with center dent and pinched front.
Downward sloping 2.5" wide brim.
Black pleated ribbon band.
Wide elastic inner band for maximum comfort.
One size, fits up to 60 cm (Large).
100% toyo.