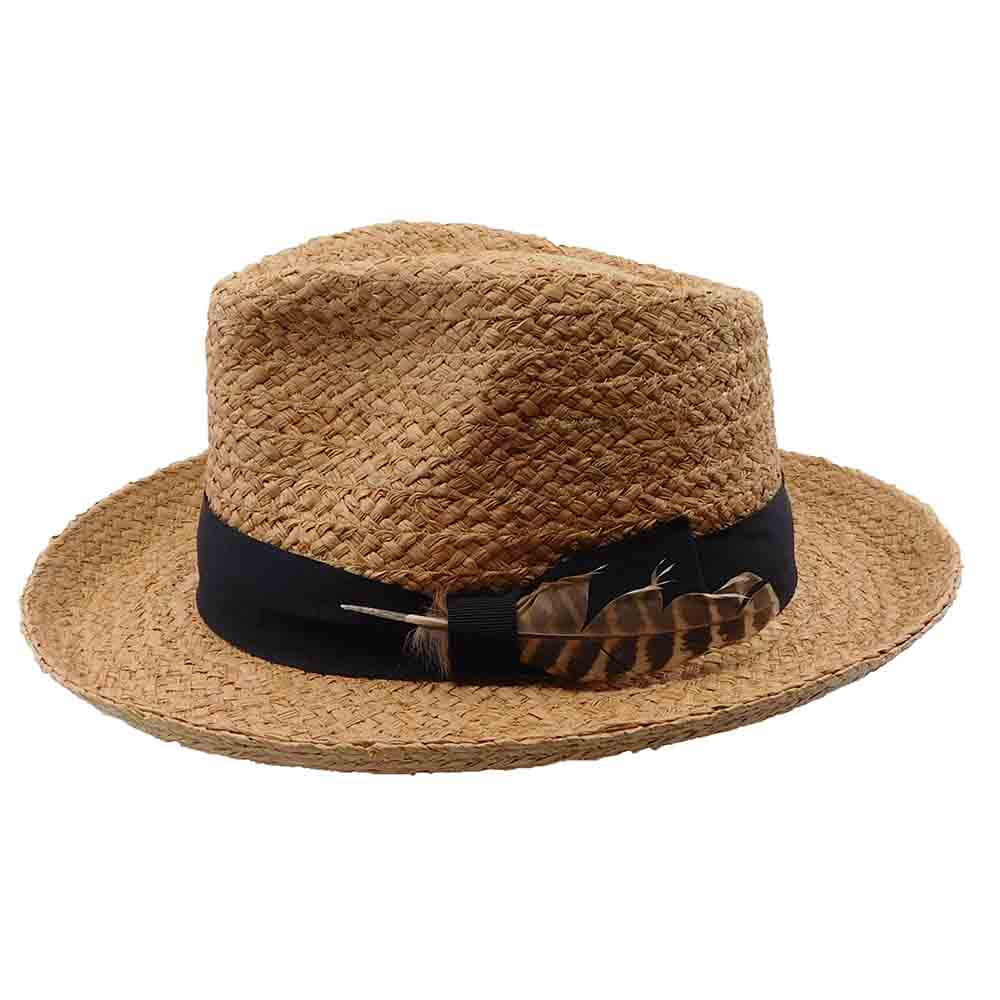 Woven Raffia Fedora Hat with Side Feather - Brooklyn Hat Co
Woven raffia hat with large side feather.

Black ribbon band, feather is pulled through loop.

Unique teardrop crown with deep front pinch.
Shapeable brim, 2" wide, 1/2" up turned portion.
Deep red satin lining.
BROOKLYN HAT CO  crown stamp.
Velcro ribbon size adjuster under sweatband.
100% raffia