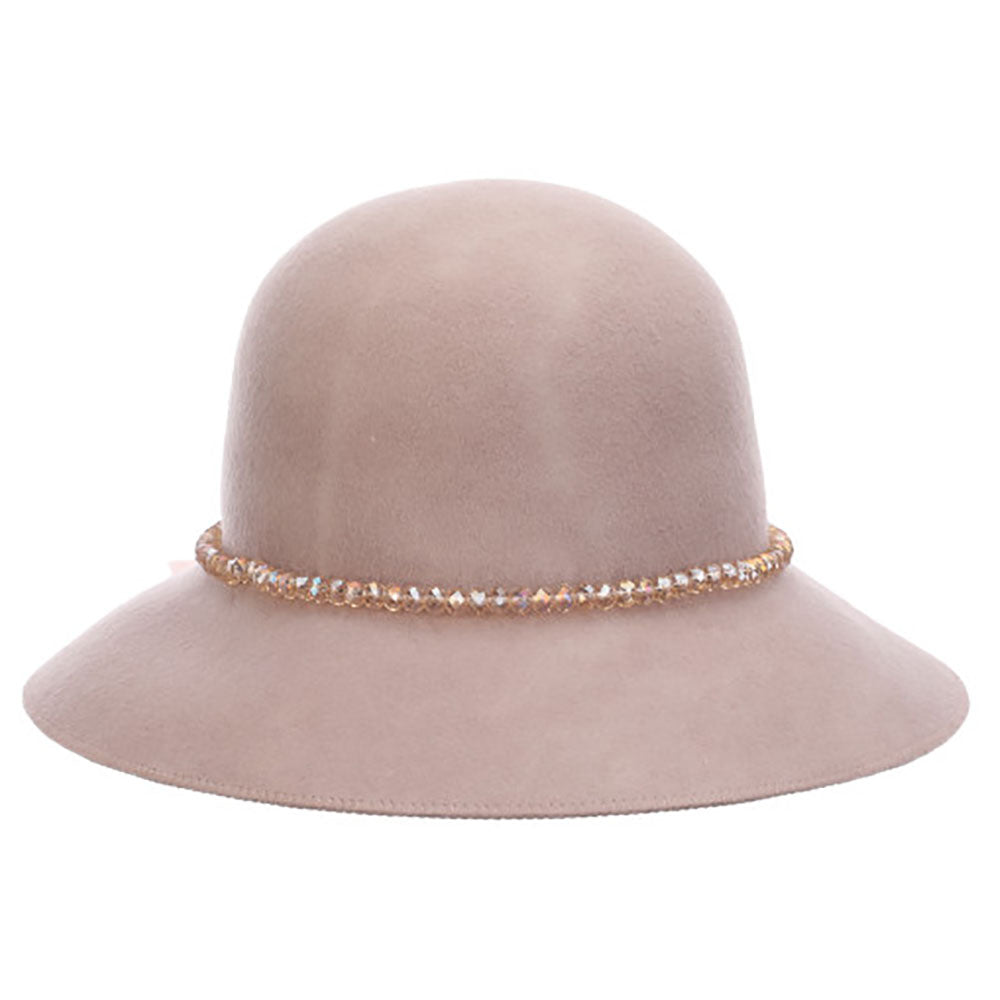 Wool Felt Cloche with Beaded Band - Scala Hat
A classic cloche with a single string of beads accent.
Dome crown. 
Downward sloping brim, 3" wide on front, 2.5" on back with zig zag stitched edge.
Beaded band is tied with satin ribbon bow. 
Ribbon band with adjustable drawstring.

One size, 22.25"
100% wool felt.