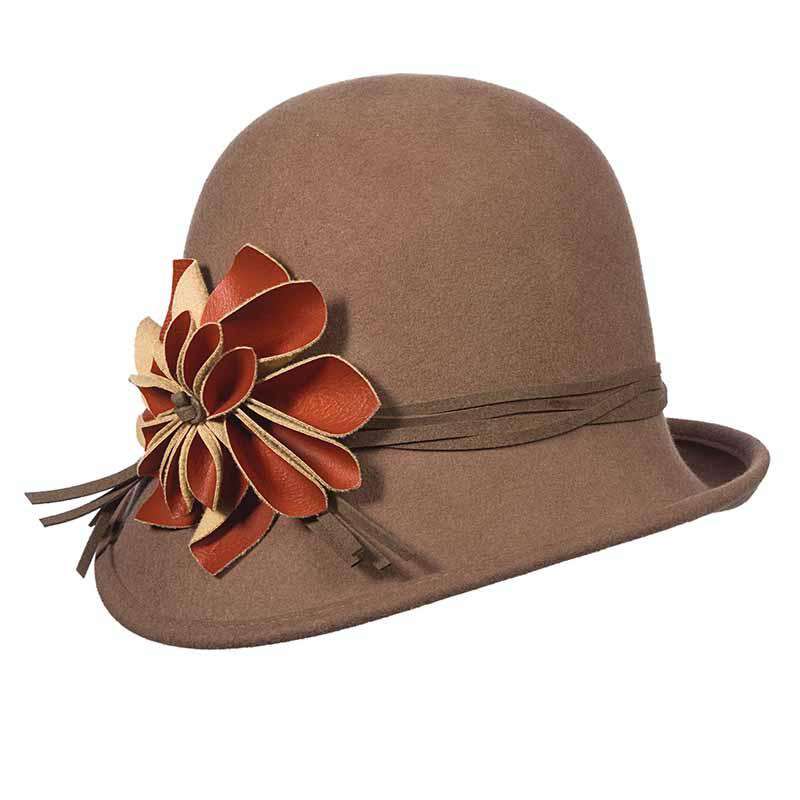 Wool Felt Asymmetrical Cloche with Leatherette Flower - Scala Hats
1920's style cloche hat with deep asymmetrical crown.
Curled brim on left side, downward extended brim on right side.
Deep crown allows hat to seat at eyebrows. Front brim is curved. Narrow, 1.5" brim in back.
Multiple narrow felt strands band.
Double layer leatherette flower accent.
Ribbon inner band with drawstring to adjut fit..
100% wool felt.