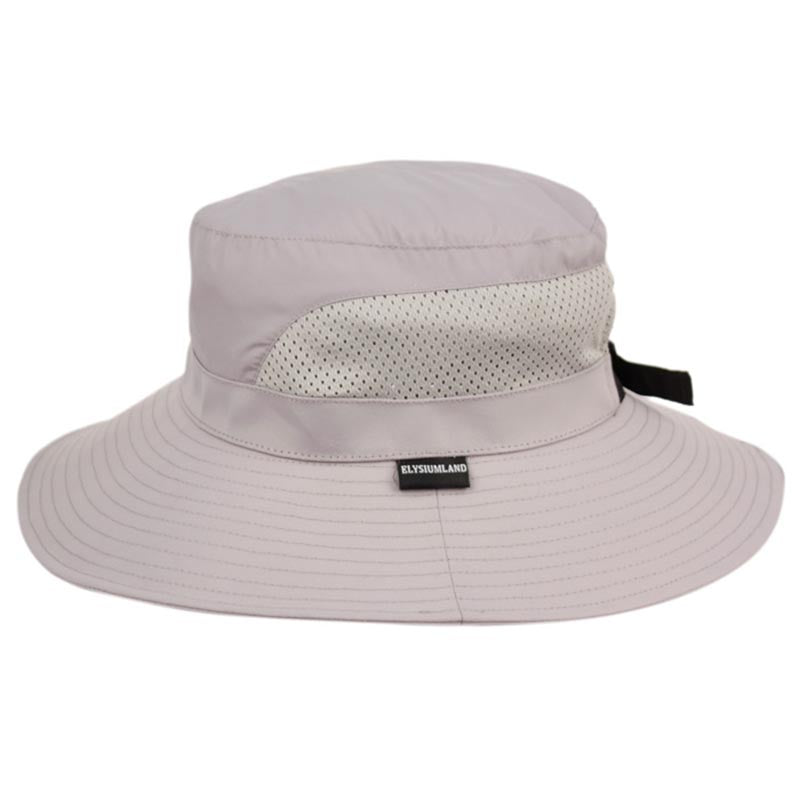 Women's Hiking Hat with Ponytail Hole - Elysiumland Outdoor Gear
Dimensional brim hiking hat.
Oval crown with mesh lining.
Wide downward brim, 3".
Mesh vent crown.
Chin strap with toggle lock.
UPF 50+ UV protection hat.
Water proof fabric.
Ponytail hole.
Adjustment sizer provides fit from 57 cm to 59 cm, medium to large.
Packable.
Performance mesh lined crown.
100% nylon