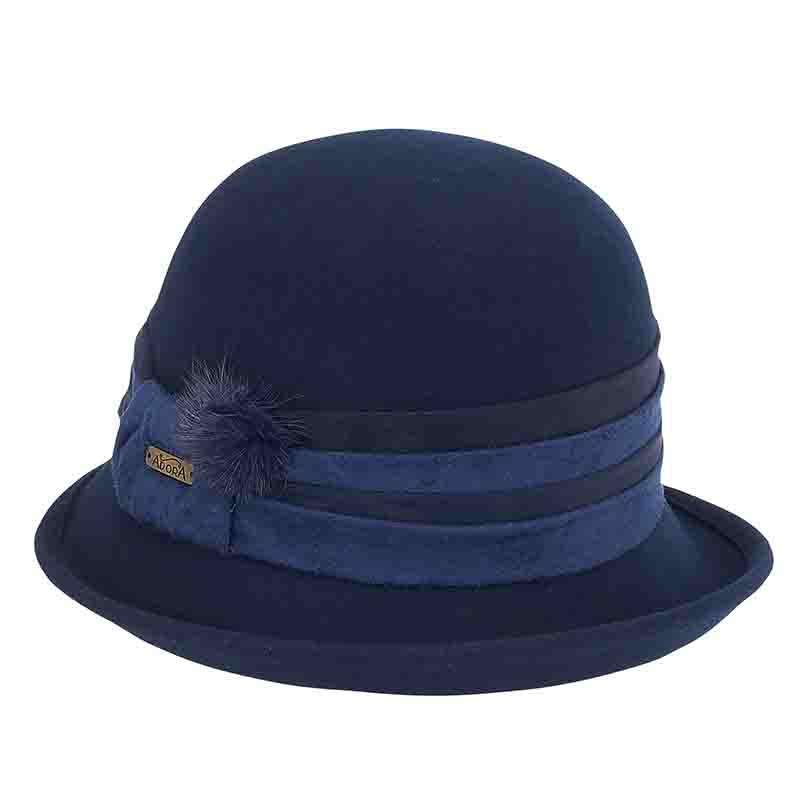 Up Turned Brim Cloche Hat with Pom Pom by Adora®-Navy
Small upturned brim cloche hat with bohemian inspired embellishment.
Beautiful pleated faux suede and organza band accented with small fuzzy pom pom. 
Round, dome crown.
Asymmetrical small, 2" wide, brim turned up on front..
Inner drawstring to adjust fit.
One size, fits up to 58.5 cm.
100% wool.