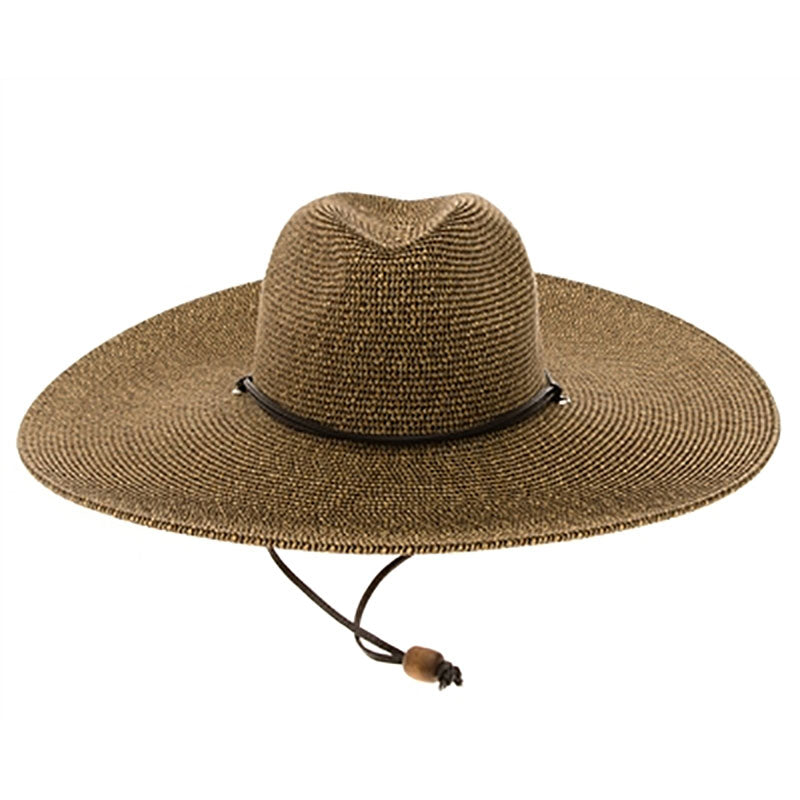 Unisex Wide Brim Gardening Hat, Large Hat Size - Boardwalk Style Hats
Great gardening hat for men and women in large hat size.
Extra large brim for maximum sun protection. Slightly floppy, 5" wide brim.
Dented fedora like crown with front pinch.
Leatherette band and chin cord with wooden lock.
Wide elastic inner band for comfort fit.
Excellent sun protection hat, rated UPF 50+ to block ultraviolet rays.
Packable straw braid hat, folds in half, like a taco.
75% paper straw, 25% polyester.