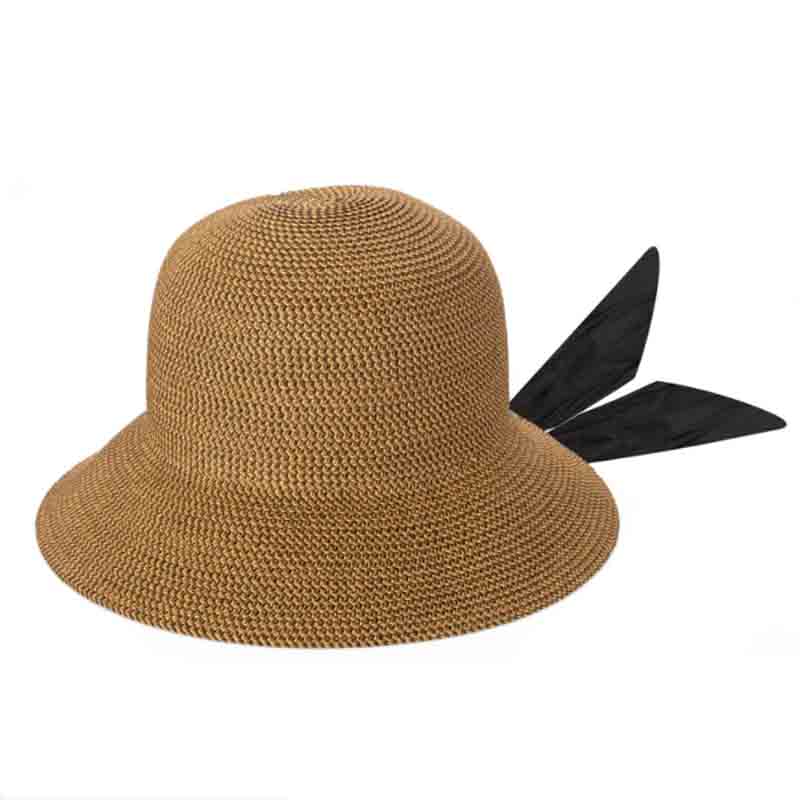 Ultrabraid Straw Cloche Hat with Facial Scarf - San Diego Hat
Unique straw summer cloche hat with sash.
Versatile black sash is attached under brim. Triangle shape allows to use it facial scarf, chin tie, or bow.
Downward sloping brim is shapeable. Can be turned up partially or all around.

Brim is 2.5" wide.
Inner band with drawstring to reduce size.
UPF50+ UV blocking sun hat.
75% paperbraid, 25% polyester.