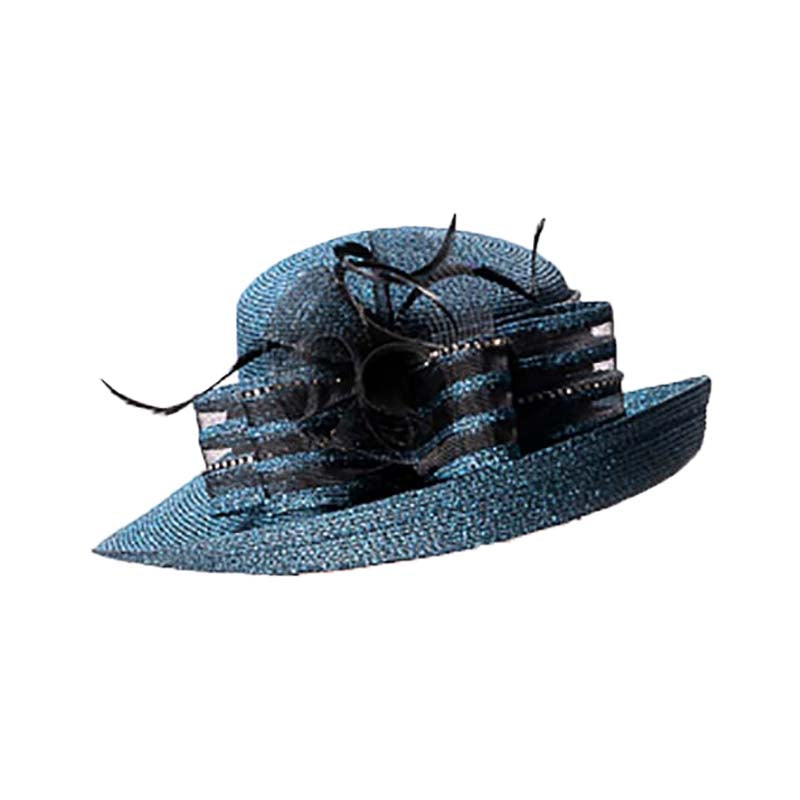 Turquoise and Black Off Face Metallic and Rhinestone Dress Hat - KaKyCO
Turquoise metallic and black mix braid hat.
Asymmetrical brim, turned up on front, gradually turning down towards back.
Stylish dress hat for any special occasions. 
Rated for sun protection, making this hat an excellent choice for formal outdoor events.
Asymmetrical brim, 4" wide.
Braid and crinoline band and bow with rhinestone detail.
Horsehair center with feather accent.
Sun protection, UPF 50+.
Rounded top shallow crown, width 6.5", height 3.5".
One size, 22.5".
Handmade in USA with imported materials.