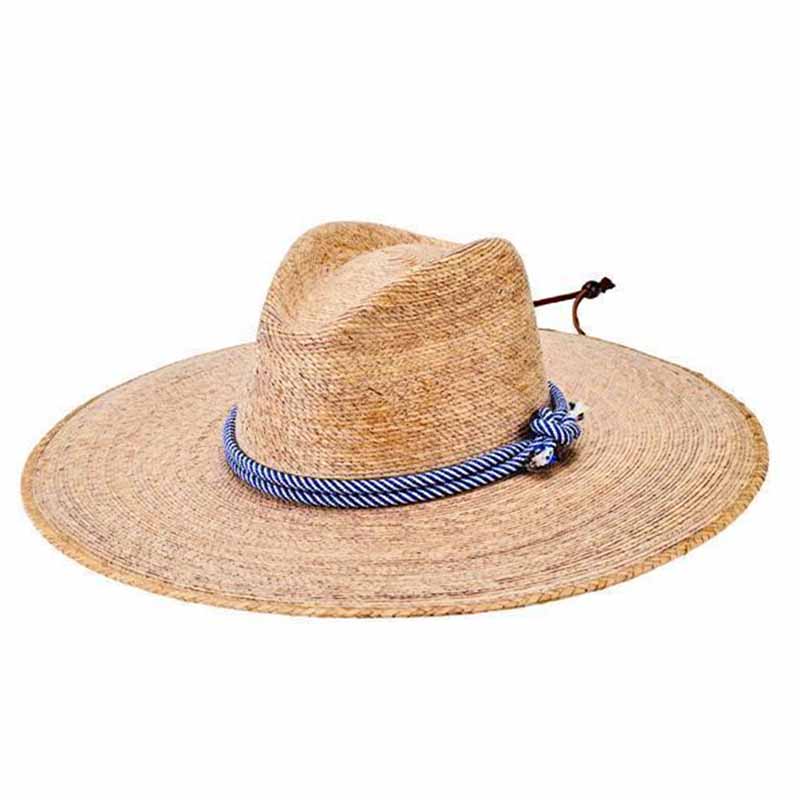 Tripilla Straw Lifeguard Hat with Double Wrap Cord - San Diego Hat
Beautiful tripilla straw sun hat for men.
Crown with center dent and front pinch.
Wide brim, 5", with stylish front to back curve.
Blue and white striped cord band
Leather chin strap with wood bead.
Wide elasticized comfort inner band.

UPF50+ UV blocking sun hat.
100% natural straw