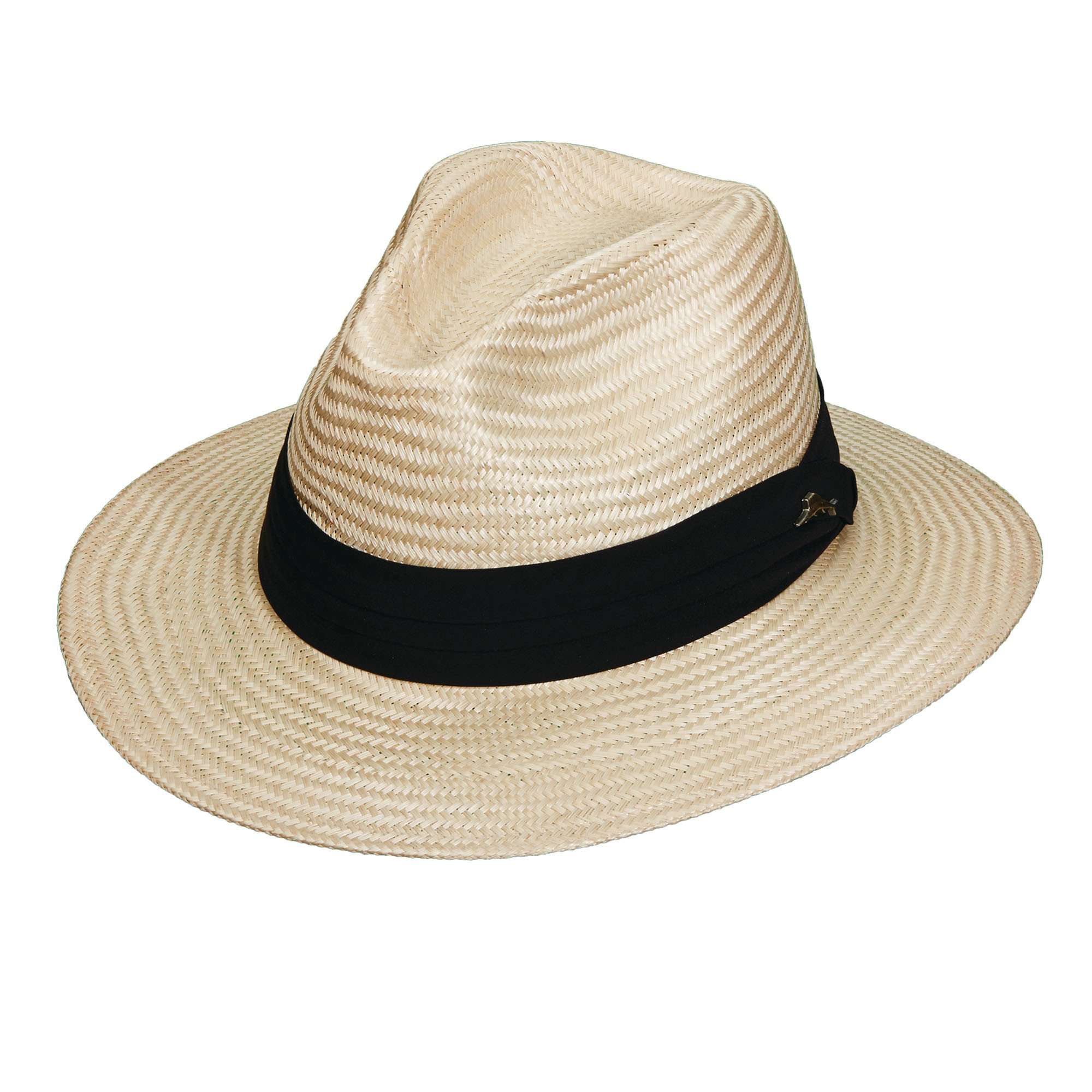 Tommy Bahama Balibuntal Safari Hat for Men -but Looks Awesome on Women
Three-pleat cotton band with TB Marlin pin.
Handwoven, fine grade.
Feather weight hat; 3 oz.
Brim is  3" wide, slightly sloping and curved.
C-crown with deep side pinch.
Wide elastic band inside crown for comfortable fit.
TB tip sticker.
100% buntal 
This is one of our favorite boy friend's hat. Great addition to your wardrobe to share.