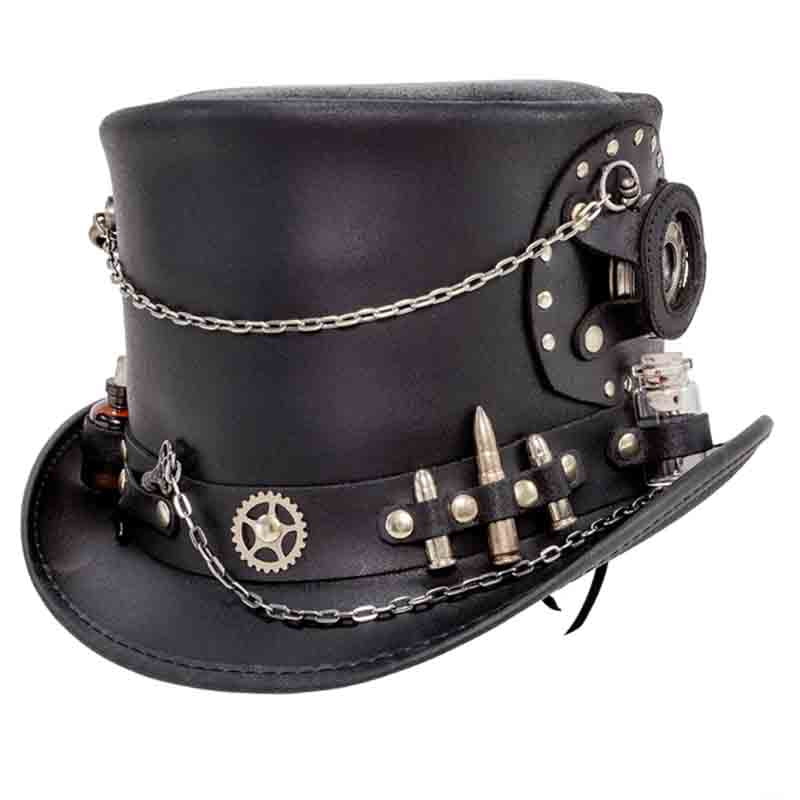 Time Port Leather Steampunk Top Hat, Black up to 3XL - Steampunk Hatter
Full grain, smooth leather, American made masterpiece.
This topper is fully equipped for all situations a time-traveler may face.
The hand-tooled band holds six cartridges, two elixir bottles, and a time-machine key.
The side of crown adorned with a working pocket watch held in a riveted leather holster and safely secured with a chain that is anchored on the opposite side.
Inky black leather top hat, 5" tall crown.
Approximately 2" wide brim.
Removable inner anti-sweat liner.
Liner is available in different thickness to adjust size.
Hand Made in USA.