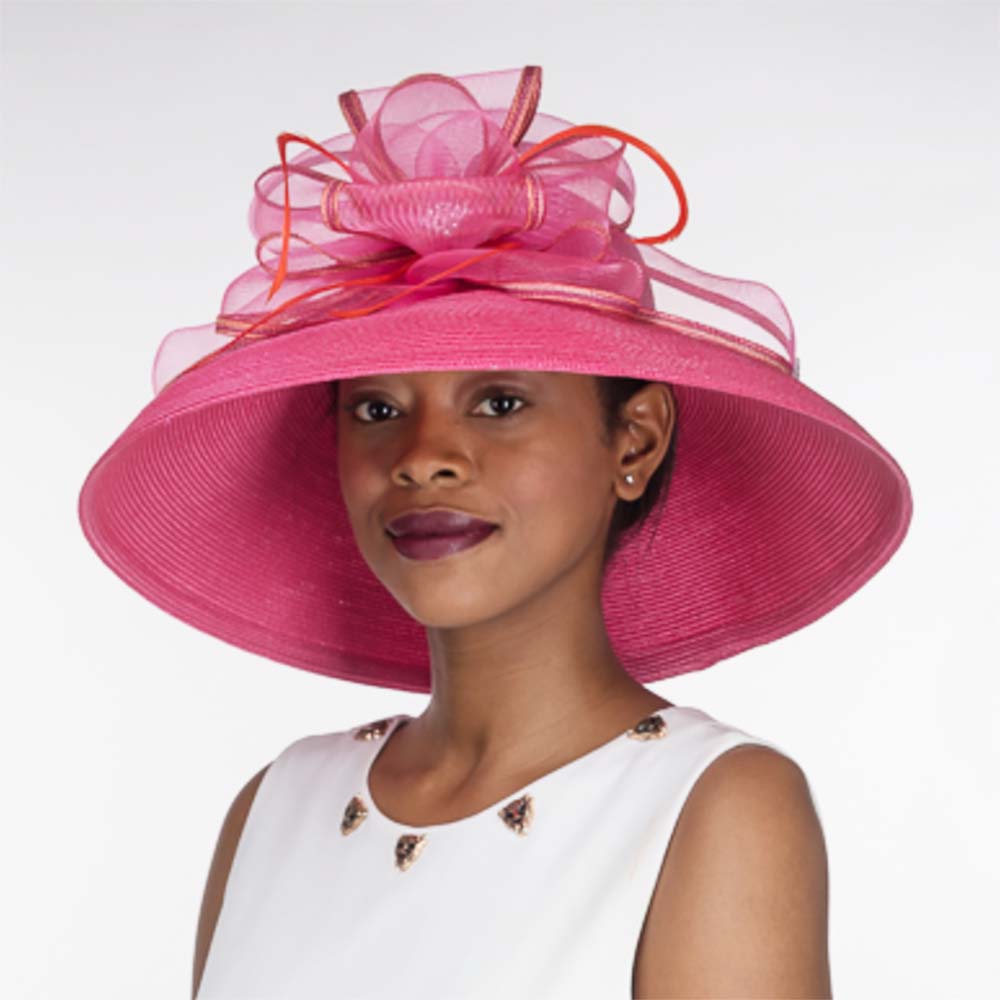 Tiffany Style Wide Down Brim Dress Hat - KaKyCO
Wide downturned brim hat created for special occasions. 
It provides excellent sun protection for formal outdoor events.
Soft microbraid polystraw dress hat. 
Downward sloping wide brim with downturned edge, 5" wide, shapeable.
Large loopy layered tulle accent with feather and rhinestone detail.
Rated as UV blocking UPF 50+ sun protection hat.
Rounded top crown, width 6", height 4".
One size, 22.5".
Handmade in USA with imported materials.