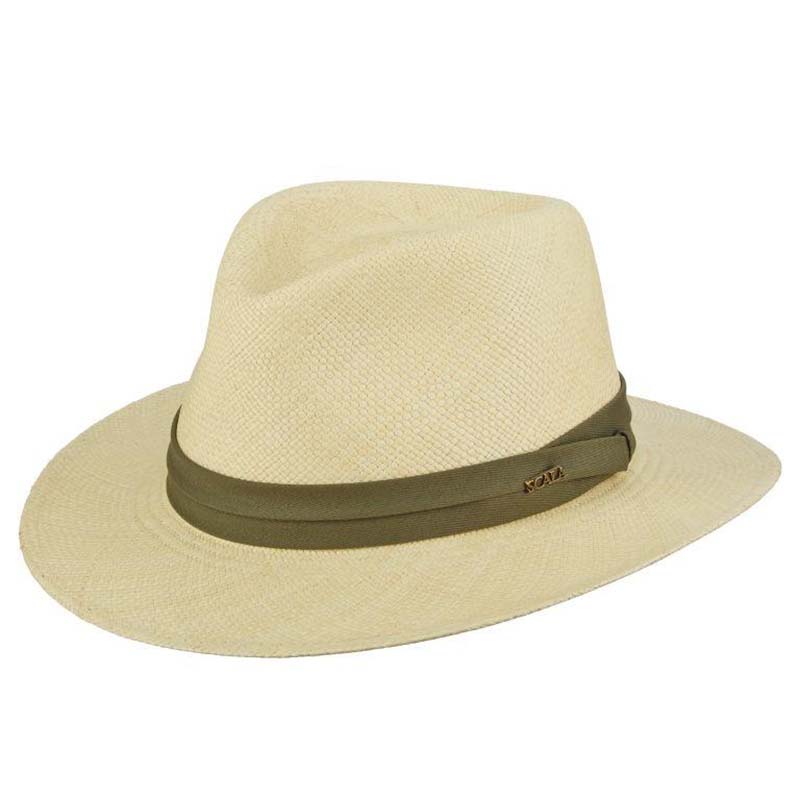 Tempe Handwoven Men's Panama Hat - Scala Hats for Men
Grade 3 Ecuadorian handwoven straw panama hat.
Forming, shaping and finishing details are proudly made in the USA.
Dimensional brim, 2 1/2" wide.
Crown depth is 4 1/2".
2-Pleat olive twill band with SCALA pin detail.
Soft cotton sweatband.
Teflon® coated to repel water, oils and stains.
Covered crown tip protection.
100% Panama.
This item ships via FEDEX SMARTPOST. Delivery time 5-10 business days.