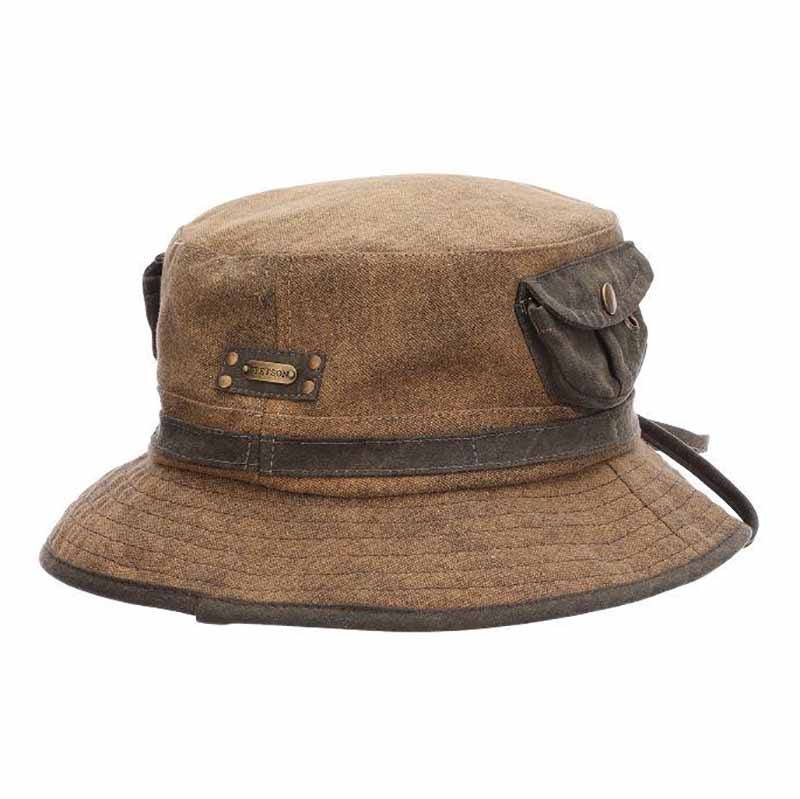 Tarp Cloth Bucket Hat with Side Pockets - Stetson Hats
The best fishing hat with pockets and loops.
Two tone tarp cloth, cotton duck.
Weathered cotton trim creates an aged, my favorite hat, look.
Classic stitched brim, 2.5" wide.
Cargo pockets on both sides.
Stetson pin in back over riveted patch.
Chin strap with toggle lock.
Duck print cotton lining.
Soft cotton inner band.
UPF 50+ UV protection hat.
Packable.