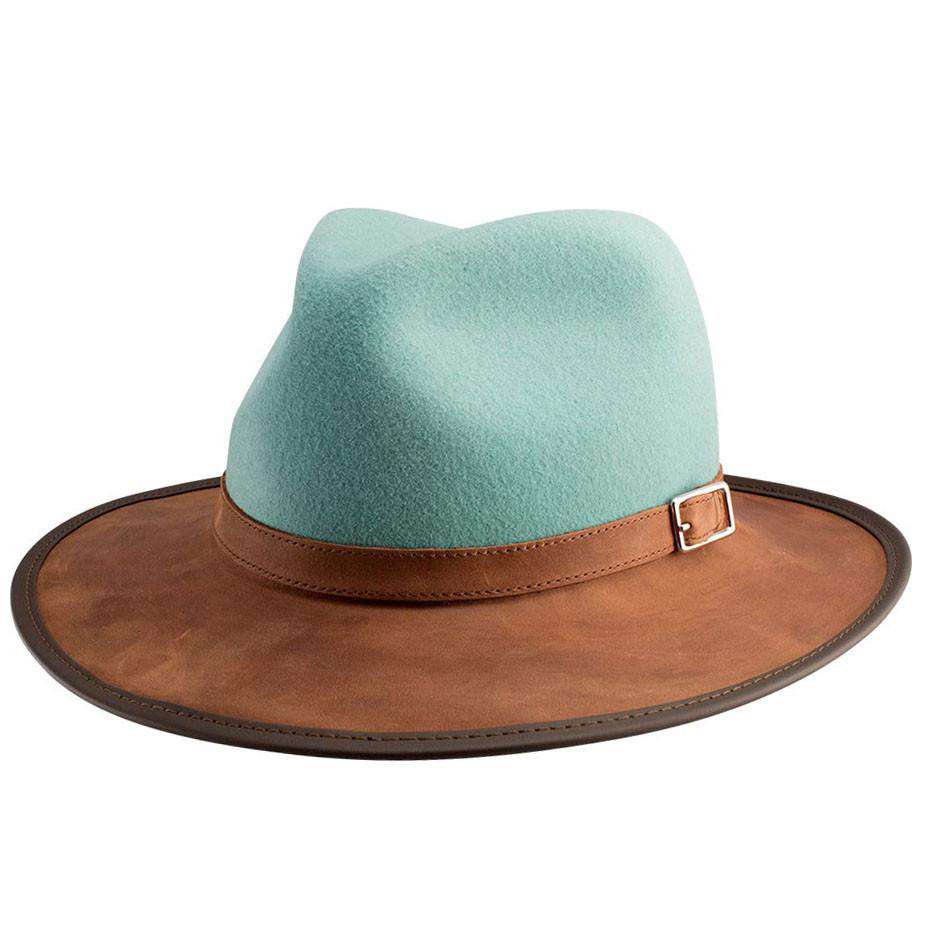 Summit Safari Wool and Leather Hat, Sage - American Outback
Gorgeous wool felt safari hat with luxurious American cowhide leather band.
Fedora shape crown with dented top, pinched front, 4.25" tall.
Soft leather brim, 2.75" wide. Leather bound.
Leather belt band with silver buckle.
Inner drawstring.
Crushable, packable, water repellent.
Made in USA.