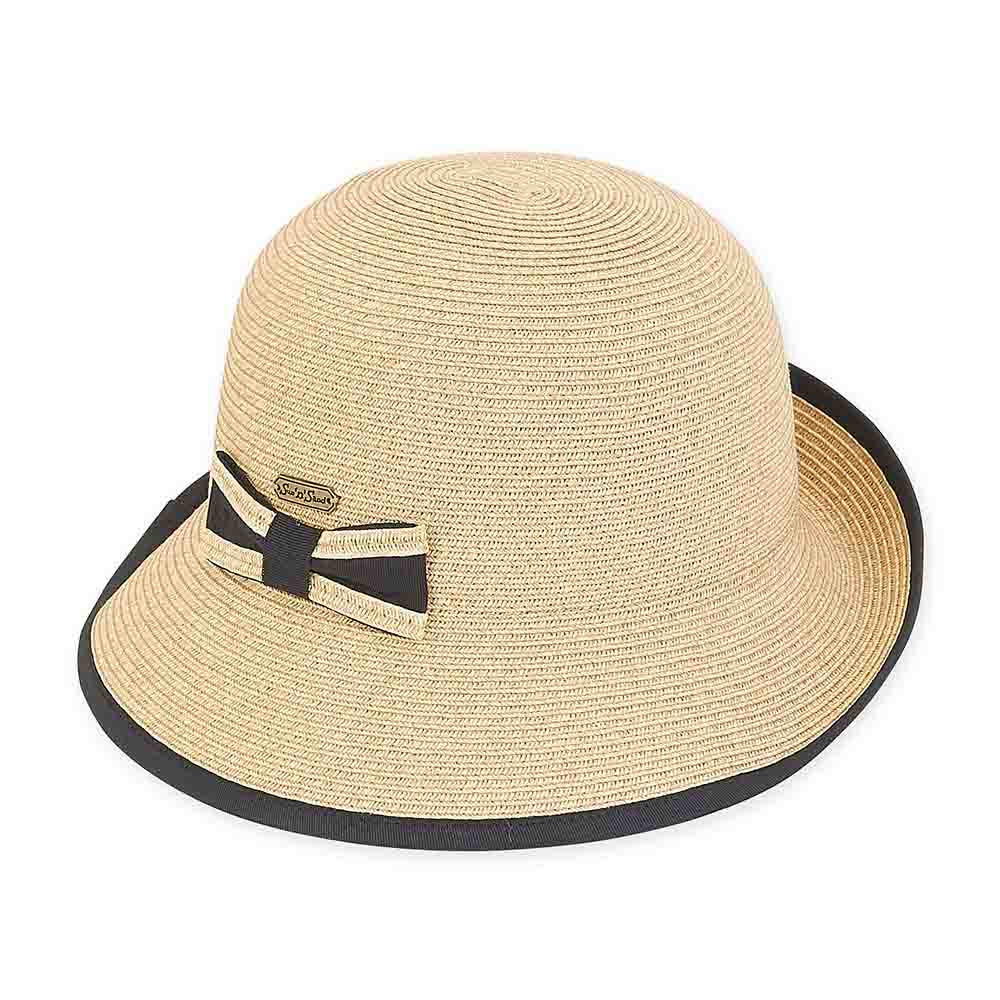 Summer Cloche Hat with Ribbon Bow - Sun 'N' Sand Hat
Small cloche style summer hat with ribbon trimmed brim.
Asymmetrical brim, turned up on left side, 2.75" wide.
Brim is shapeable, can be turned up or down all around to create a different look.
Straw bound black ribbon bow on right side.
Inner drawstring to adjust fit.
UPF 50+ ultraviolet protection.
One size, medium, 57 cm, 22 1/2".