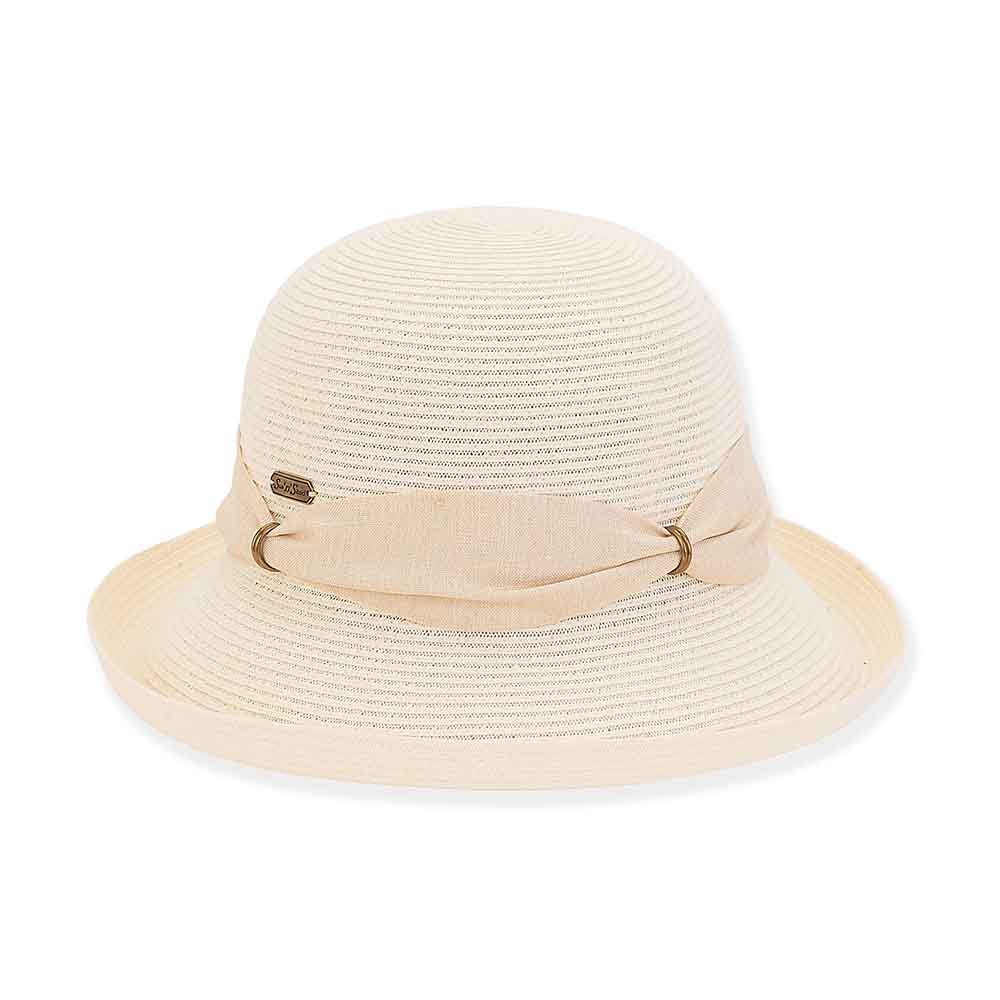 Small Up Brim Sun Hat with Metal Rings - Sun 'N' Sand Hats
Small up brim breton hat.
Brim is shapeable, 2.25", 3" when turned down.
Dome crown.
Linen band pulled through pairs of metal rings.
Inner drawstring to adjust fit.
UPF 50+ ultraviolet protection hat.
One size, medium, 57 cm, 22 1/2".
100% paperbraid