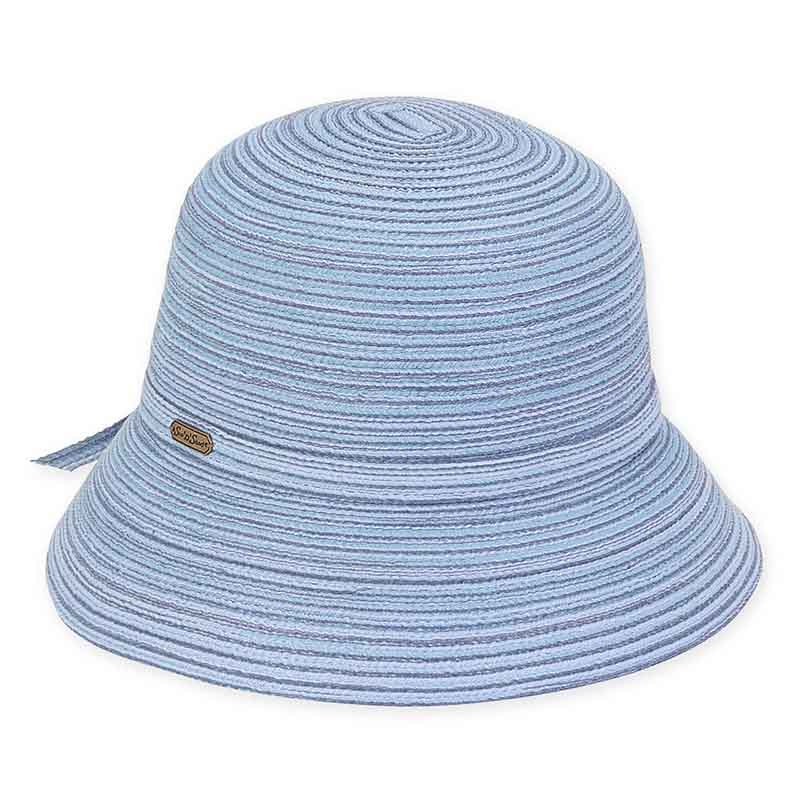 Small Brim Packable Polybraid Bucket Hat - Sun 'N' Sand Hats
Small brim summer cloche travel hat.
Multitone soft polybraid hat.
Downward sloping brim, 2.75" wide.
Self tie.

Rated for excellent UPF 50+ sun protection. Blocks UVA and UVB rays.
Inner drawstring to adjust size. 
Packable, crushable, shapeable brim.
One size.
100% polybraid