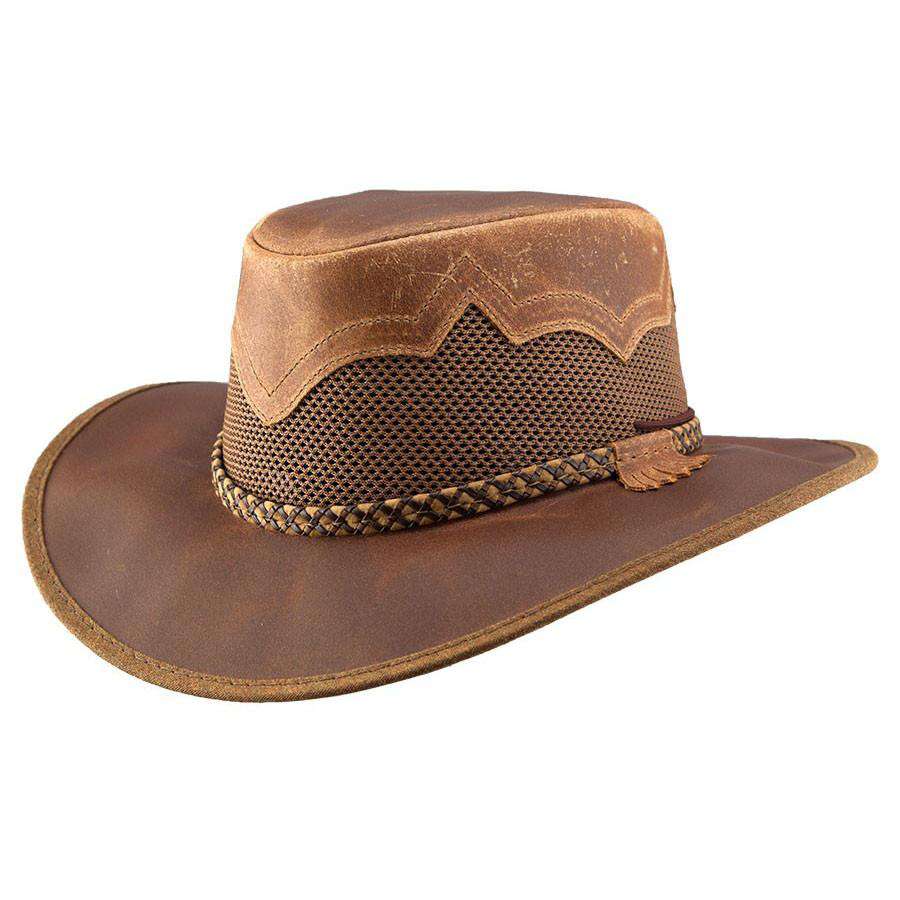 Head'n Home Sirocco Outback Leather Hat up to 3XL - Bomber Brown
Best selling SolAir Hat style proudly made in USA.
Scalloped applique, double stitched, adds style and function by reinforcing the hat where you grab it.
Slightly dented crown.
2.75" wide leather brim.
Breaded cross hatband and chinstrap.
UPF 50+ sun protection rated.
Tannery waterproofed.

Removable, anti-sweat liner. 
Lightweight.

Made in USA