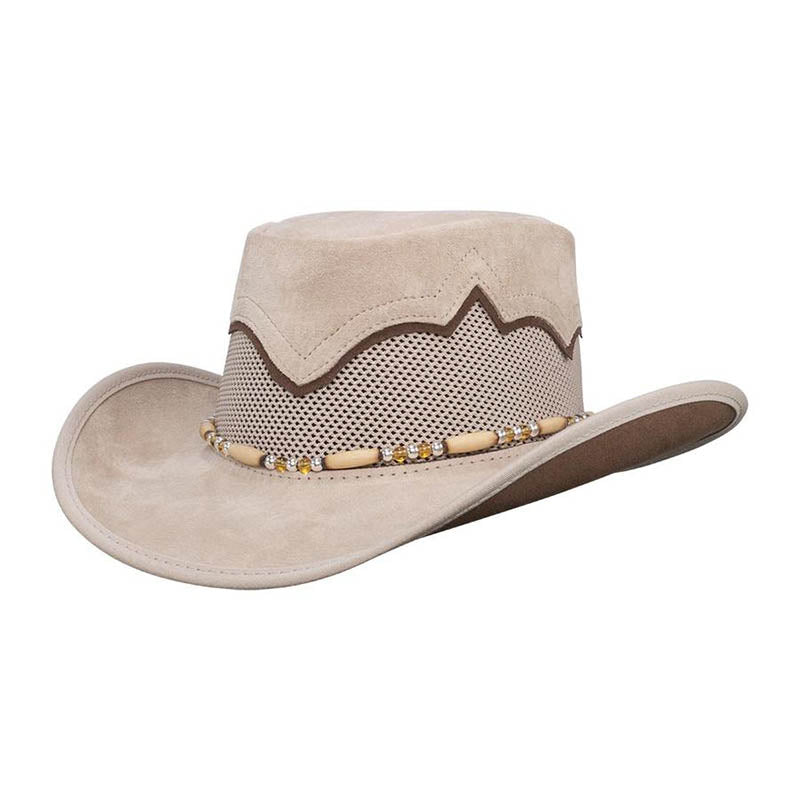 Sierra Suede Leather Cowboy Hat up to 3XL - Double G Hats, USA
High quality suede leather cowboy hat.
Mesh crown for breezy wear.
Beaded band,

Crown is dented and pinched, 4".
Curled up brim, 3" wide.
Leather is naturally sun protective and it blocks all UV rays.
Removable, washable, padded sweatband for comfortable wear.
Made in USA.