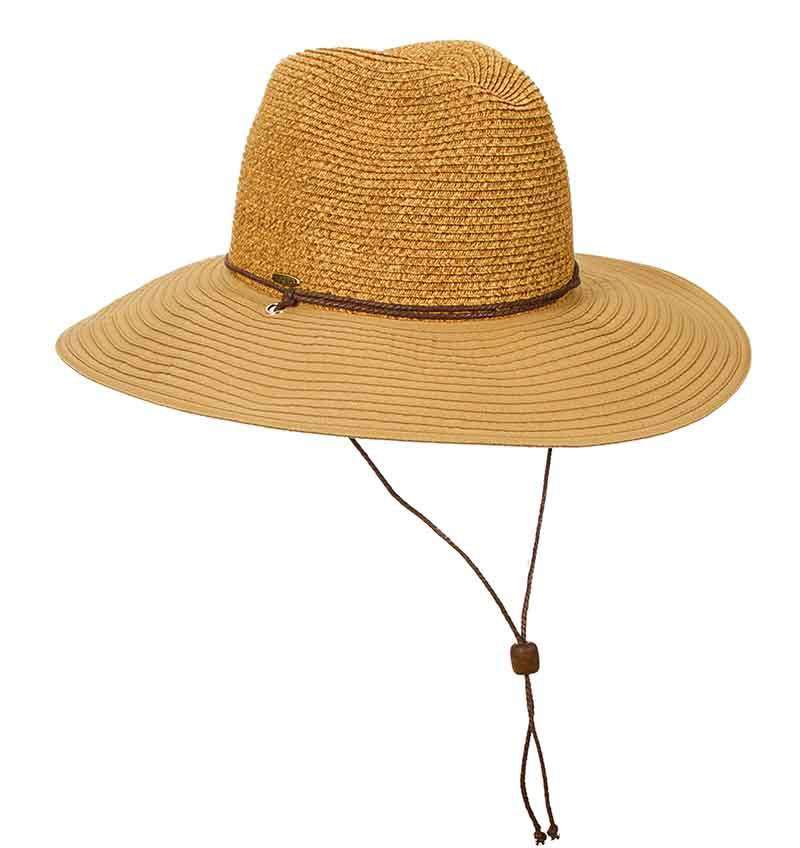 Sewn Ribbon Brim Safari Hat with Chin Cord - Scala Hats
This hat is rated for excellent sun protection, approved by the Skin Cancer Foundation.
Fedora shape dented crown with front pinch.
Sewn ribbon brim, 4" wide. Shapeable.
Waxed, twisted cord band and chin cord.
UPF 50+ rated.
One size.
50% paper braid, 50% polyester.