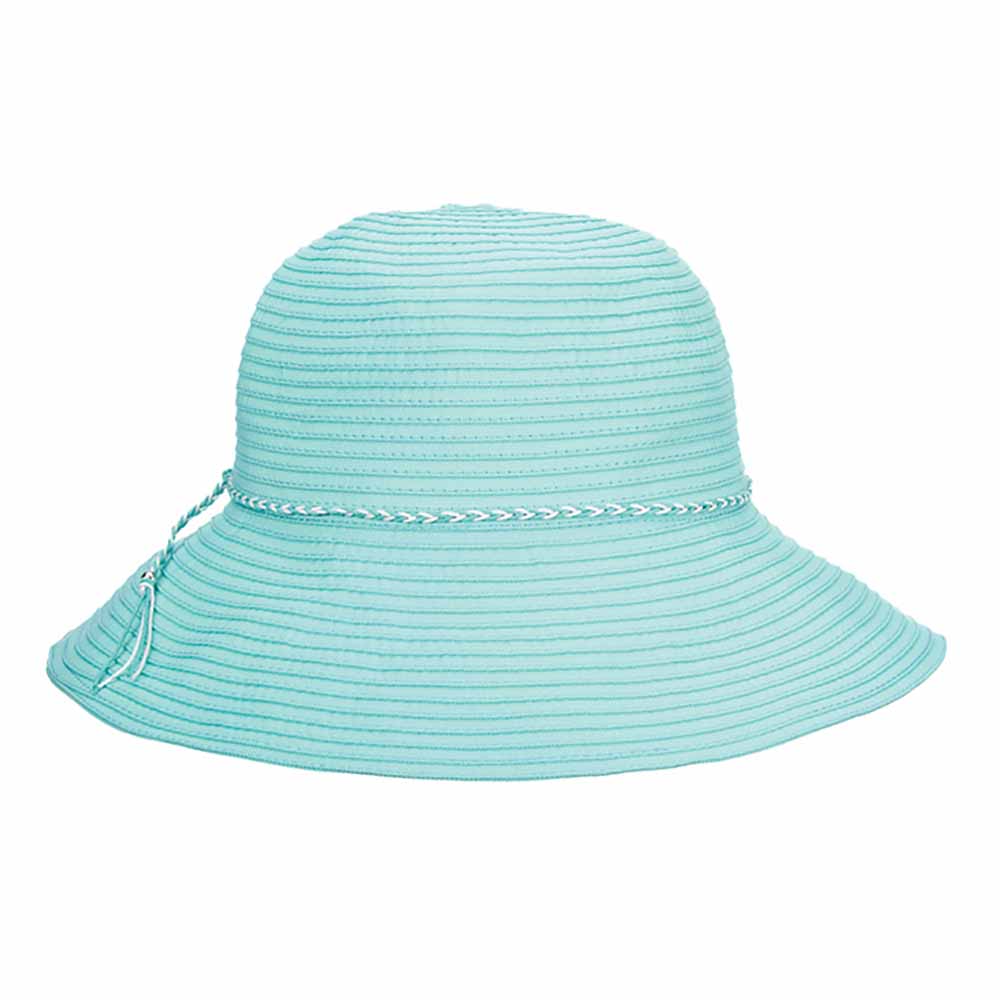 Shapeable Brim Packable Ribbon Bucket Hat - Scala Hats
Scala Collezione women's hats.
Recommended by Skin Cancer Foundation for excellent sun protection.
3.5" wide brim.
Crown and brim is shapeable. You can turn this hat into any style you like, breton, fedora, western hat style.
Two tone braided waxed cord tie.
Rated for excellent UPF 50+ sun protection. Blocks UVA and UVB rays.
Packable, crushable, shapeable hat.
One size fits most, medium.
100% polyester.