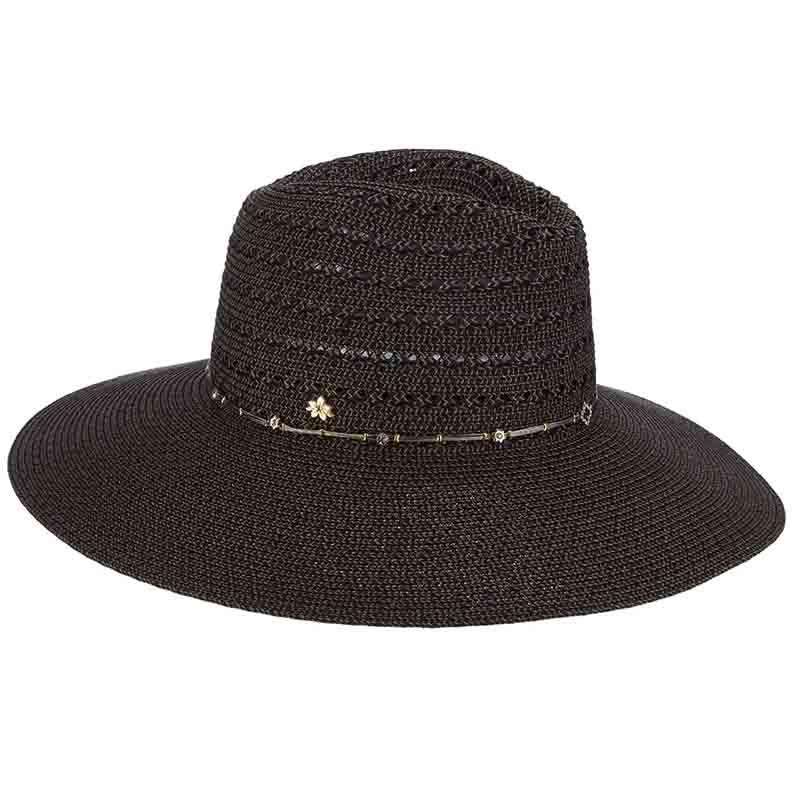 Safari Hat with Jewel Studded Metal String Band - Cappelli Straworld
Large brim safari hat for women.
Fedora style dented, pinched front crown. Decorative open weave stripes.
Downward sloping 4" wide brim.
Stunning metal strings embellished with jewels surround the crown.
Inner drawstring to adjust fit.
One size, medium.
75% paper braid, 25% polyester.