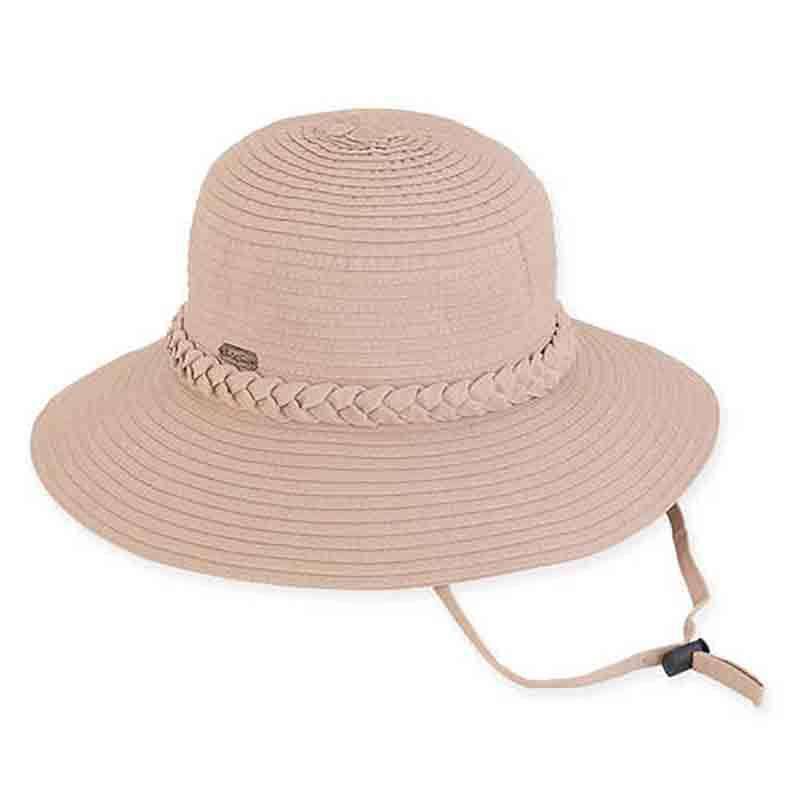 Charlie Ribbon Bucket Hat with Chin Cord - Sun 'N' Sand Hats
Shapeable, packable, wearable sun protection hat. Now with chin cord!
Big brim style hat with downward sloping 3.5" wide brim.
Crown and brim is shapeable. You can turn it into any style you like, breton, fedora, western.
Braided ribbon band.
UPF 50+ ultraviolet protection.
Inner drawstring to reduce size.
Packable, crushable, travel friendly.
Handwash, cold water.
Chin strap with toggle.
One size fits most.
100% polyester.