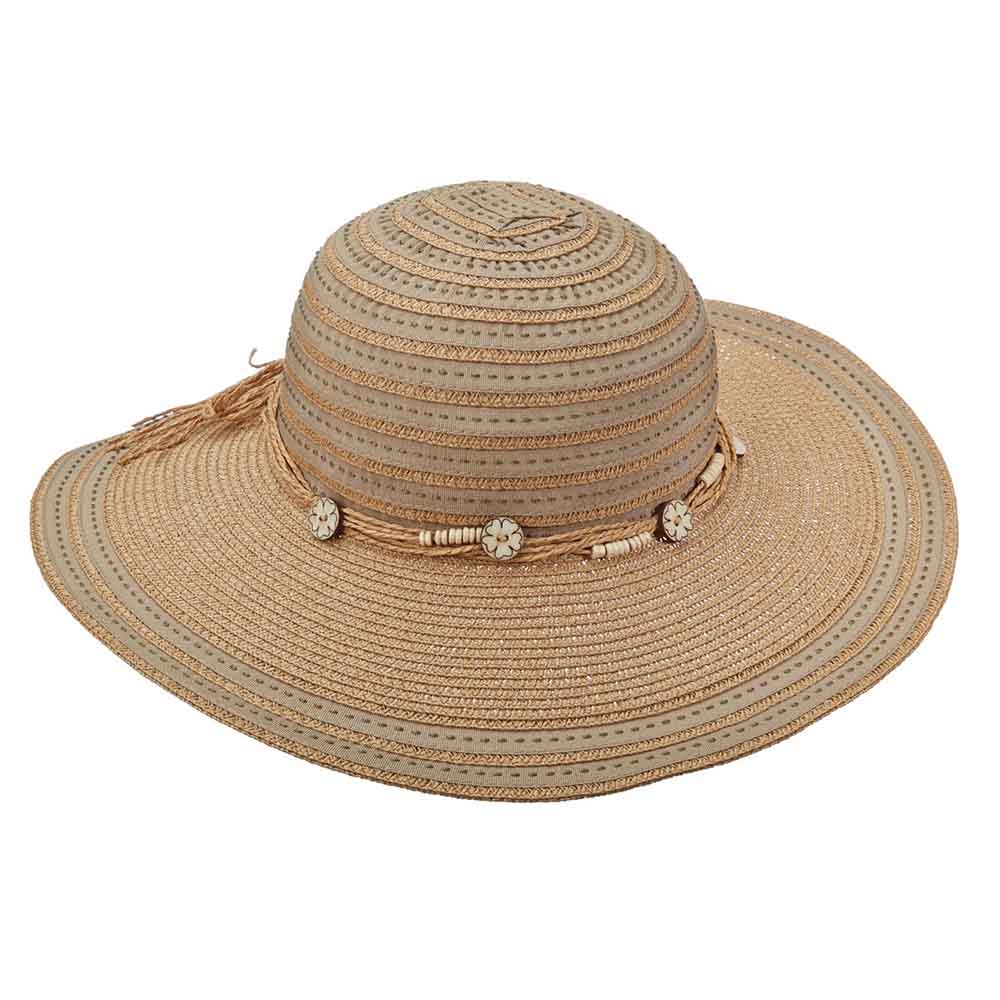 Ribbon and Straw Striped Crown Wide Brim Sun Hat - Tropical Trends
Unique ribbon and straw braid sewn crown sun hat.
Straw brim with ribbon accented edge, 4" wide brim.
Multi strand twisted tie.
Ribbon inner band.
Packable hat, fold it in half then roll it into cone.
One size.
50% polybraid, 50% paperbraid.