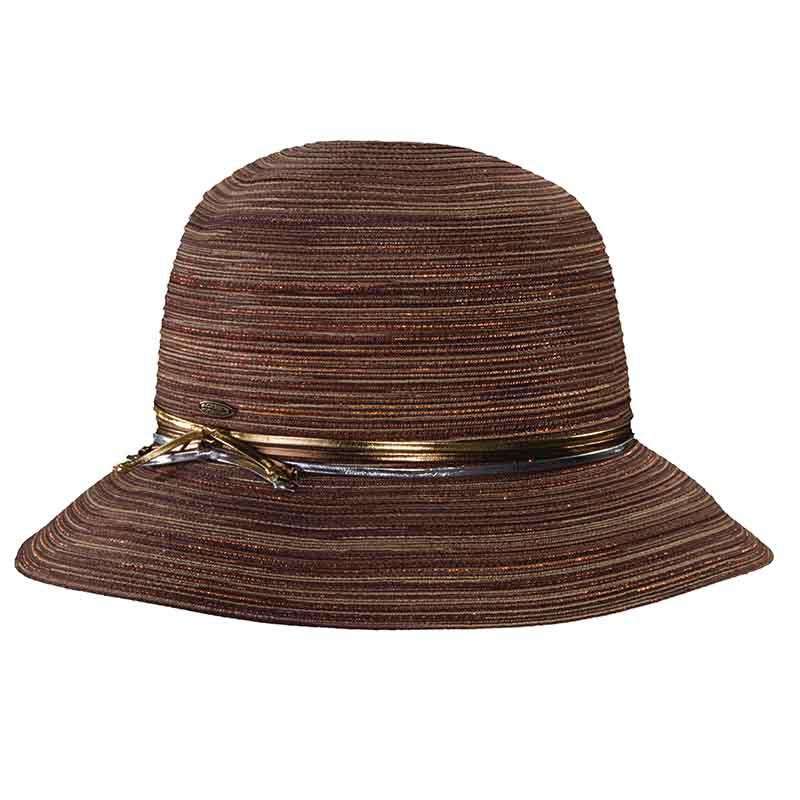 Polybraid Big Brim Cloche with Metallic Band - Scala Collezione
Lampshade style hat with downsloping 3" wide brim.
Triple - gold, bronze, silver - metallic band with knot.
Scala logo on side.
Packable hat, shapeable brim.
Sun protection.
Inner drawstring to adjust size for best fit.
One size.
100% polyester.