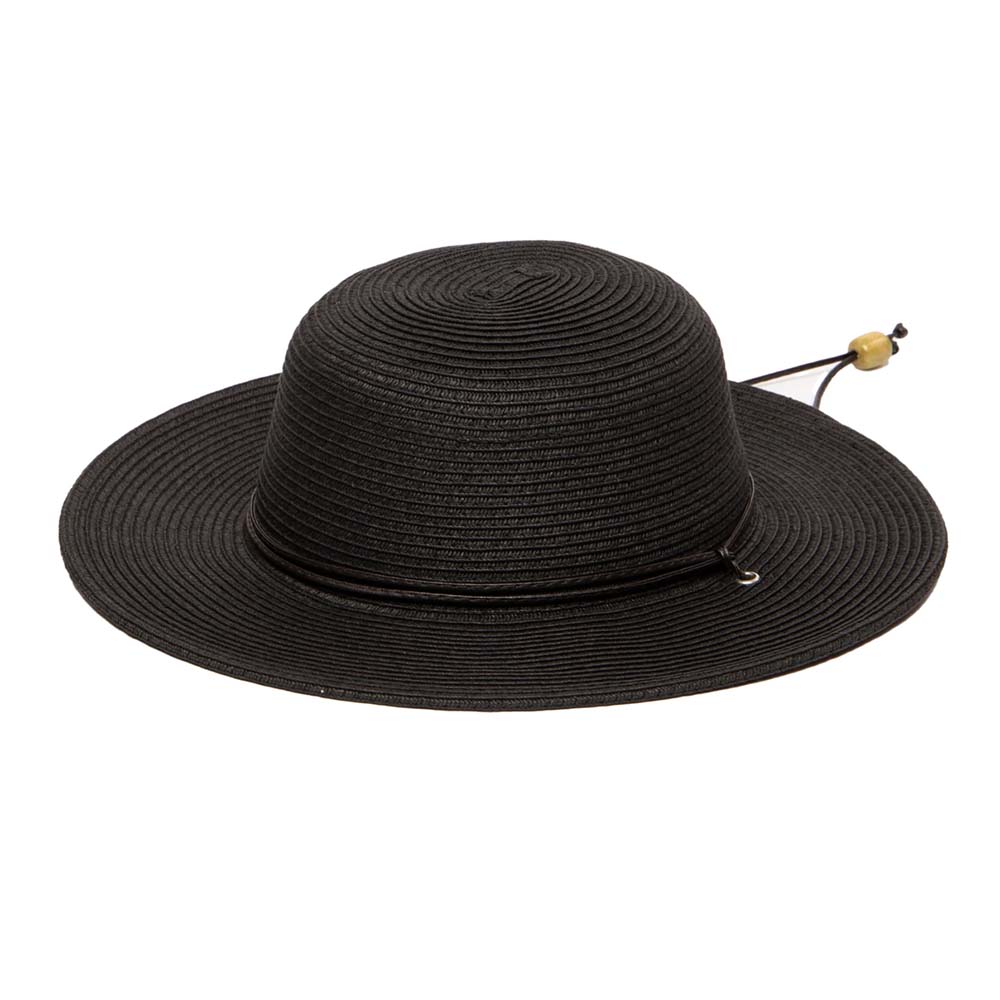 Petite Straw Wide Brim Sun Hat with Chin Cord - San Diego Hat Co
Classic beach hats for small head sizes.

Round crown with wide brim.
Slightly downward sloping brim, 3" wide.
Leatherette chin strap with bead lock.

UPF 50+ sun hat. Blocks UVA and UVB rays.
Wide elasticized comfort sweatband.
Packable, crushable, great hat for travel.
Small size hat, best fit 53-54 cm, child size 4-8 yrs.
100% paperbraid