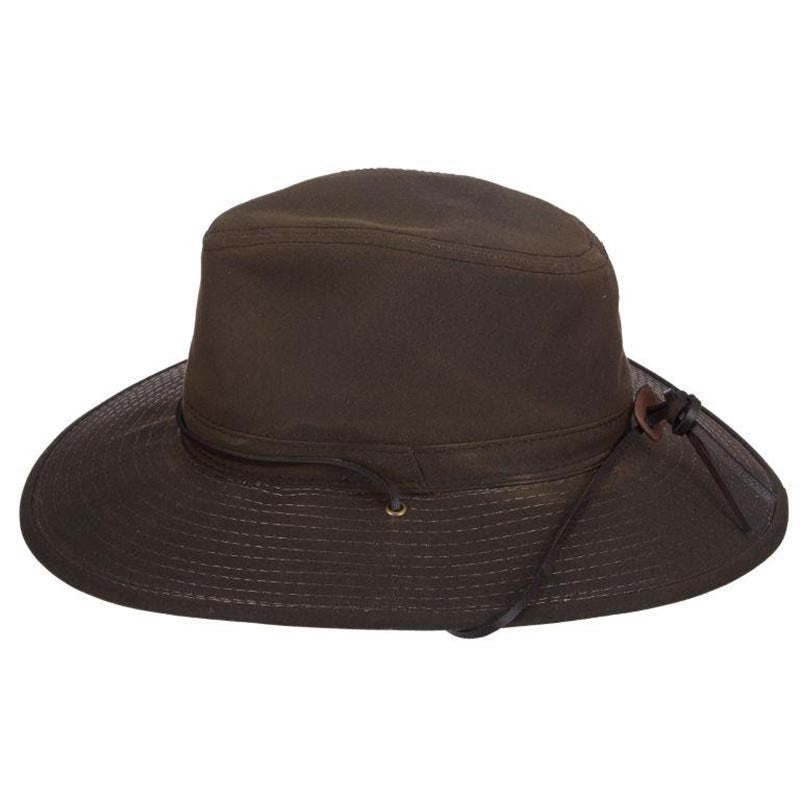 Oil Cloth Outback Hat for Small Heads - DPC Headwear
For centuries oil cloth provided sailors protection from the elements.
Oil cloth hats create an aged weathered look.
Bound 3" wide brim.
Chin cord with leather lock.
UPF 50+ sun protection hat.
Oil cloth is highly water repellent.
Packable.
100% cotton.