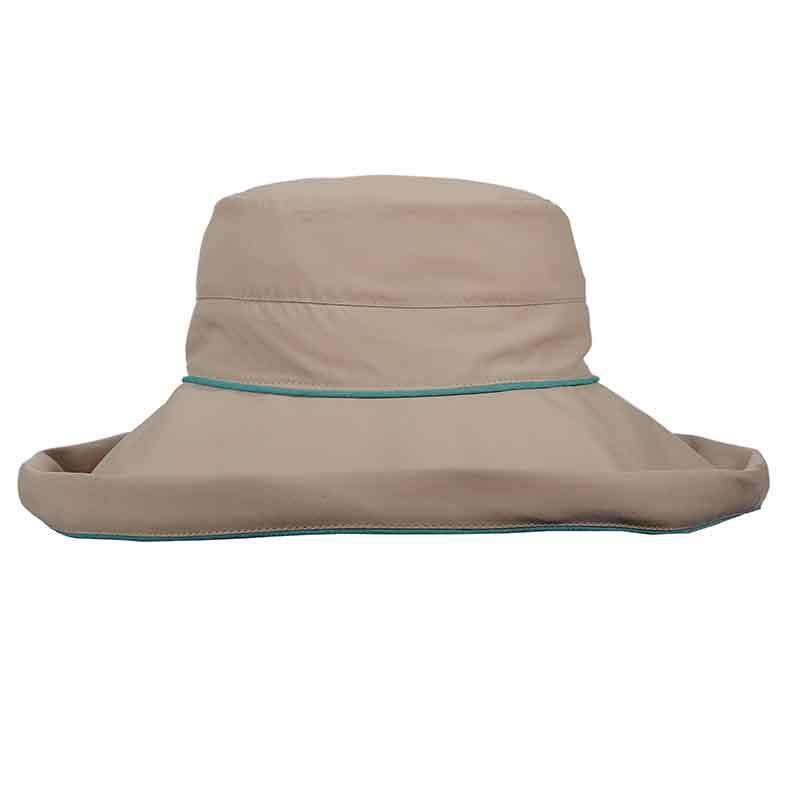 No-Fly Zone Up Turned Brim Hat for Women - Stetson Hats
Stetson's No-Fly Zone, insect repellent shapeable brim hat for women.
Inner crown top is treated with Permethrin to repel insects.
Brim is turned up, but can be shaped, 3" wide.
Rope tie inside to adjust fit.
Excellent sun protection, UPF 50+ rating.
Khaki hat with assorted color accent trim at base of crown and brim.
One size.
71% nylon, 29% polyester.
No Fly ZoneTM hats are non-toxic, odorless, invisible protection proven to repel insects. Sweating and washing won't deteriorate effectiveness. Hats maintain protection after 70 washings, extending the life of the hat while giving you maximum value and performance.
*Permethrin is recommended by the CDC and WHO as a defense against insects. Featured on the Who's list of essential medicines. Also used to treat US military uniforms and mosquito nets to improve their efficacy. Permethrin is effective against mosquitoes, ticks, ants, chiggers, flies, midges.