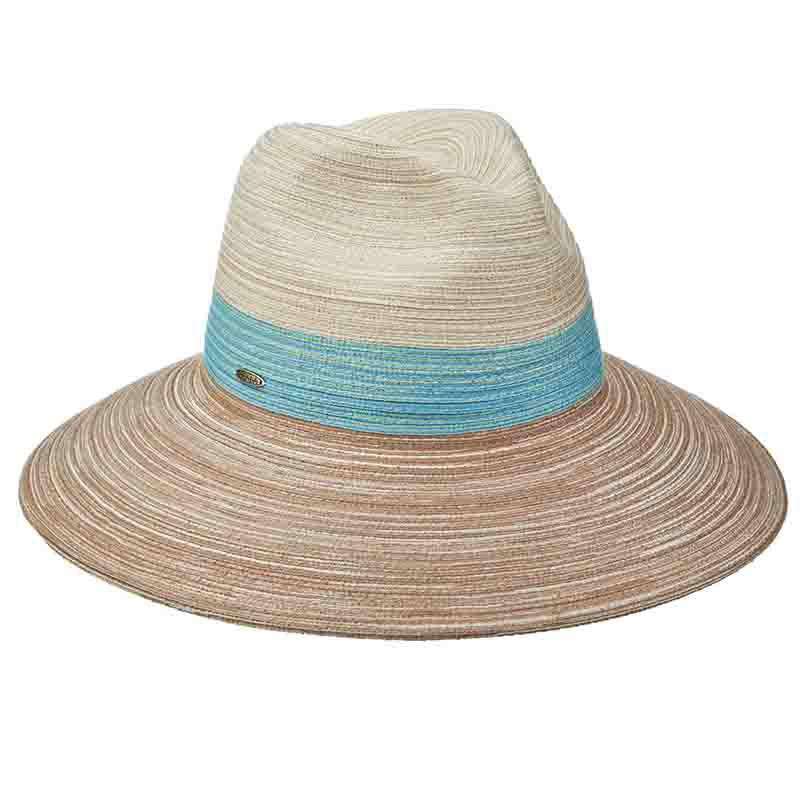 Multi Color Polybraid Safari Hat - Scala Hats
This lightweight polybraid summer hat is great for the beach or poolside.
Wide, downward sloping shapeable brim safari style hat, 4.25", provides good coverage.
Fedora-like dented crown with front pinch.
Inline contrast color - aqua - band. 
Inner band with drawstring to adjust fit.
One size.
100% polyester.