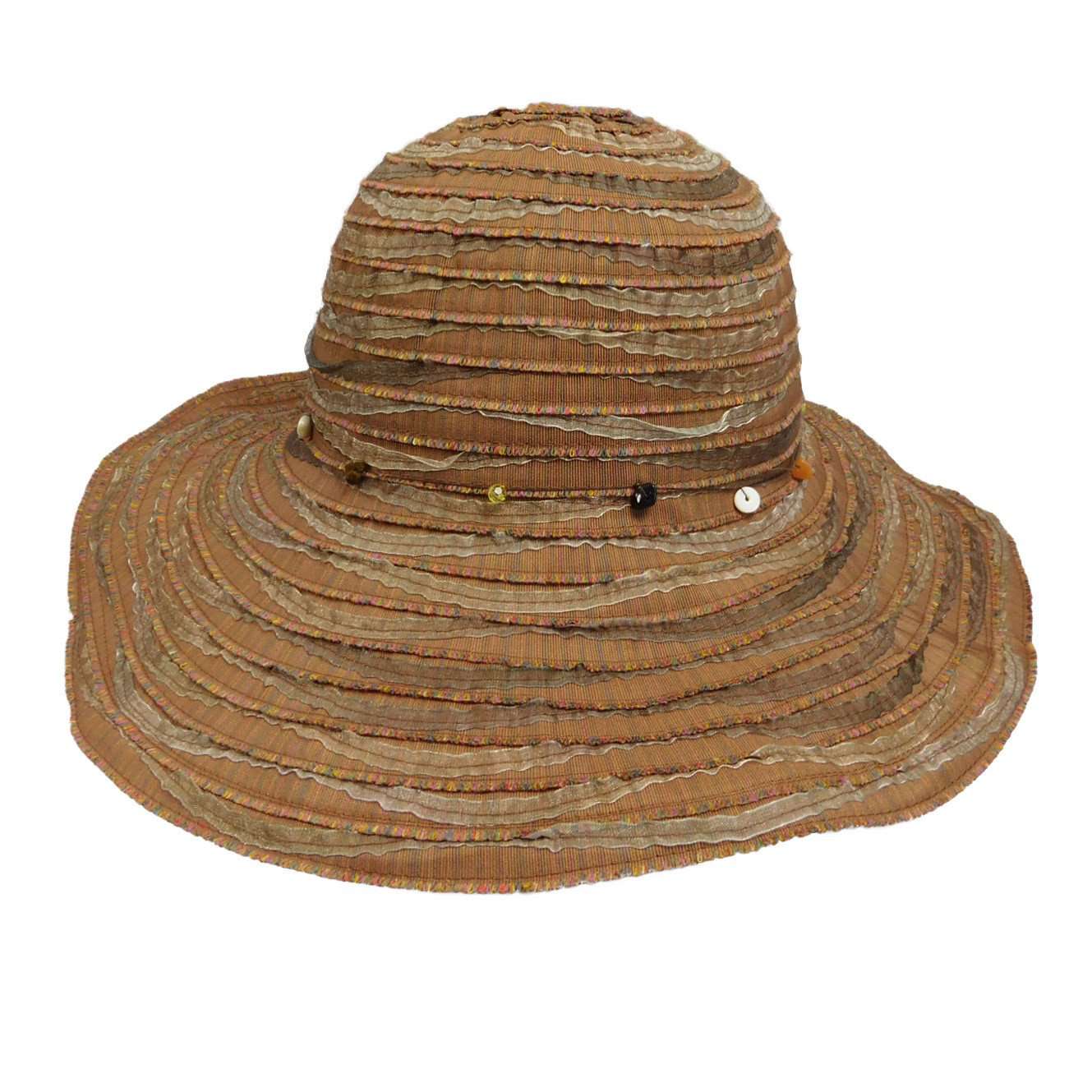 Mother Earth Hat - Boardwalk Style Sun Hats
Multicolor undertone fringed ribbon sun hat.
Sheer ribbon overlay.
String with tiny assorted stone detail.
5" wide brim, with wire edge to shape into any style.
Packable, crushable, wrinkle resistant. Excellent travel, vacation hat.
Super lightweight hat.
One size, runs a little larger, fits up to 58.5 cm
100% polyester.