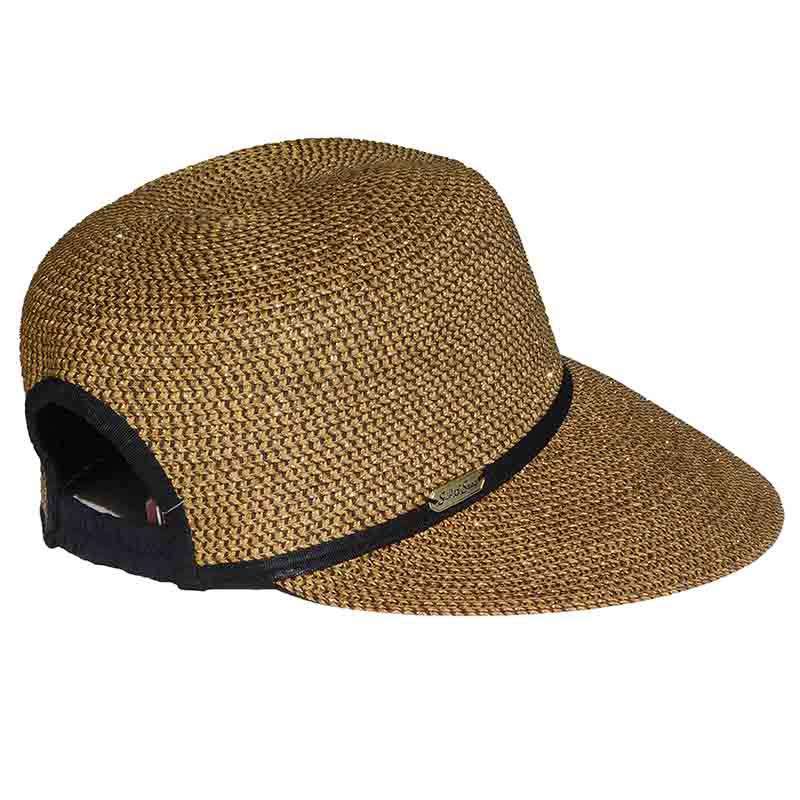 Metallic Ponytail Facesaver Hat - Sun 'N' Sand Hats
Facesaver style hat with brimless back.
Metallic tweed accent, gives a glitzy sparkle in sunshine.
Ponytail hole cut in back with elastic closure.
Medium size brim, 4" peak, disappears toward back.
Round crown.
Thin grosgrain ribbon band with Sun 'N' Sand pin.
UPF 50+ ultraviolet rating. Excellent sun protection.
Travel friendly.
Medium / large size hat, 57-59 cm.
Metallic paperbraid.