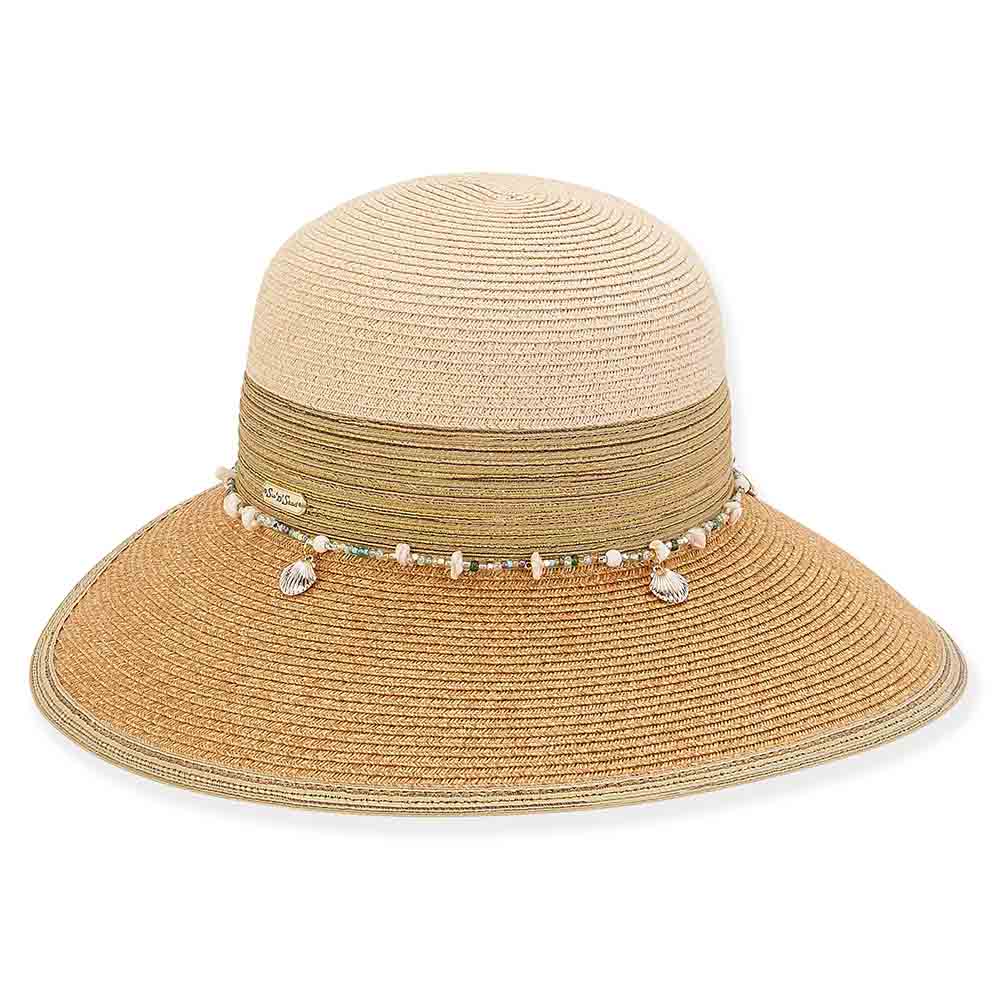 Metallic Braided Backless Facesaver Sun Hat - Sun 'N' Sand Hats
Backless sun hat for women with metallic detail.
Straw and metallic braid three tone summer hat.
Toast color brim trimmed with mid-crown matching poly-ribbon.
Multi tone olive, brown and gold poly-braid mid-crown.

Light, natural ivory color dome crown.
Brim is 4" wide on front and sides and disappear in back.
Waxed cord tie embellished with shells and beads.
UPF 50+ sun protection hat. Blocks UVA and UVB rays.
Inner band with drawstrings to adjust size.

Sun'N'Sand pin.
One size.

100% paperbraid