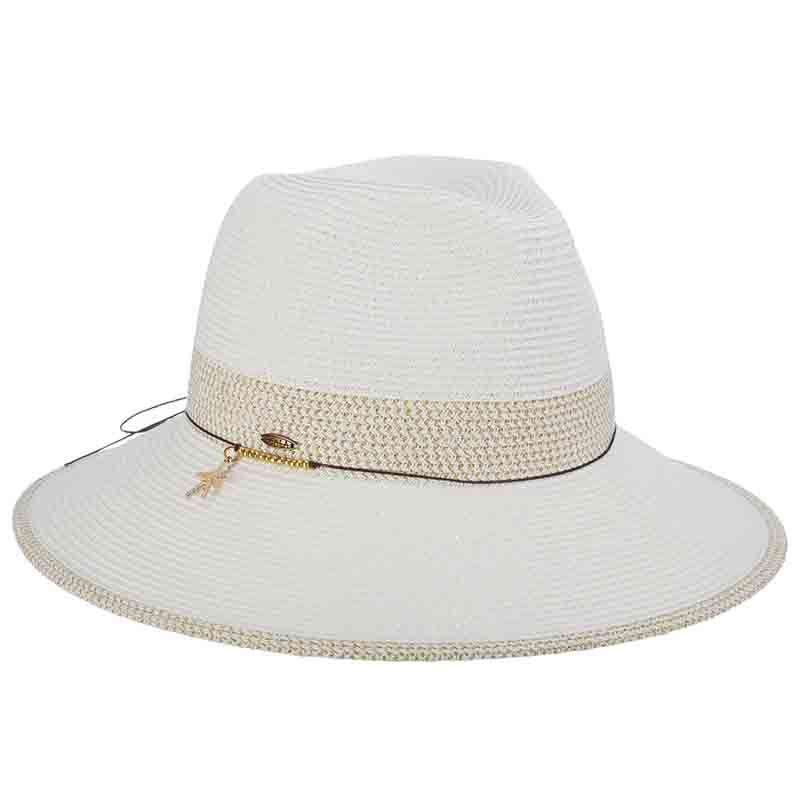 Metallic Band White Safari Hat - Scala Hats
White braid safari style sun hat.
Traditional fedora style, dented and pinched crown.
Metallic thread accented inline band and trim.
Thin leatherette tie with beads and star fish detail.
Downward sloping 3" wide brim.
Wide elasticized sweatband for maximum comfort.
UPF 50+ ultraviolet rating.
Recommended by the Skin Cancer Foundation for excellent sun protection.
One size.
100% paper braid.