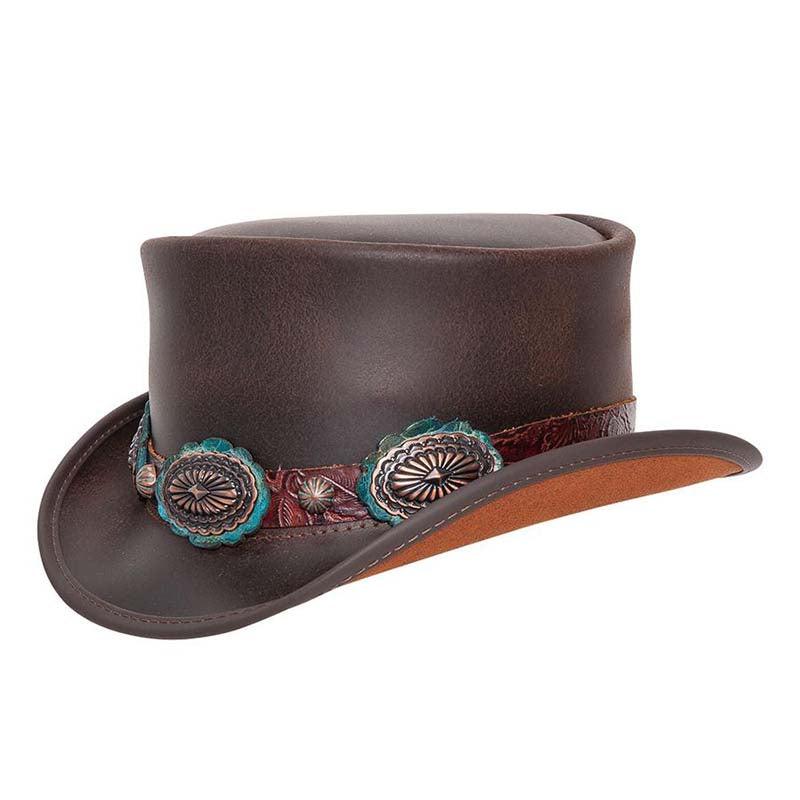 Marlow Leather Top with Bronze Concho, Brown - Steampunk Hatter
A classic combination of crimson leather and contrasting turquoise. Perfect for cowboys and bikers.
Top grain waterproofed leather top hat.
Textured leather band with large antiqued bronze conchos and rosettes. 
Shallow top hat, 3.75" tall crown.
Approximately 2" wide shapeable brim.
Removable inner anti-sweat liner.

Available in different thickness to adjust size.
Proudly made in the USA.