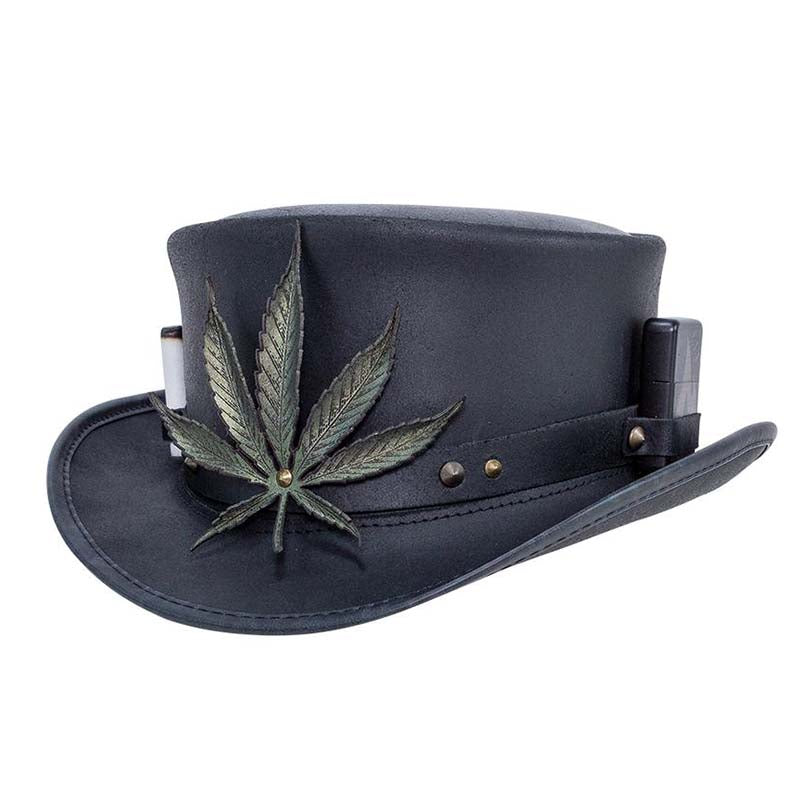 Marlow Leather Top Hat IT'S LIT, Black - Steampunk Hatter
All leather steampunk top hat for your midnight run. 
Accented with a laser etched leaf of the wacky weed.
Joint holders and a custom laser engraved flip lighter is placed on the band.
Shallow top hat, 3.75" tall crown.
Approximately 2" wide shapeable brim.
Removable inner anti-sweat liner.

Available in different thickness to adjust size.
Proudly made in the USA.