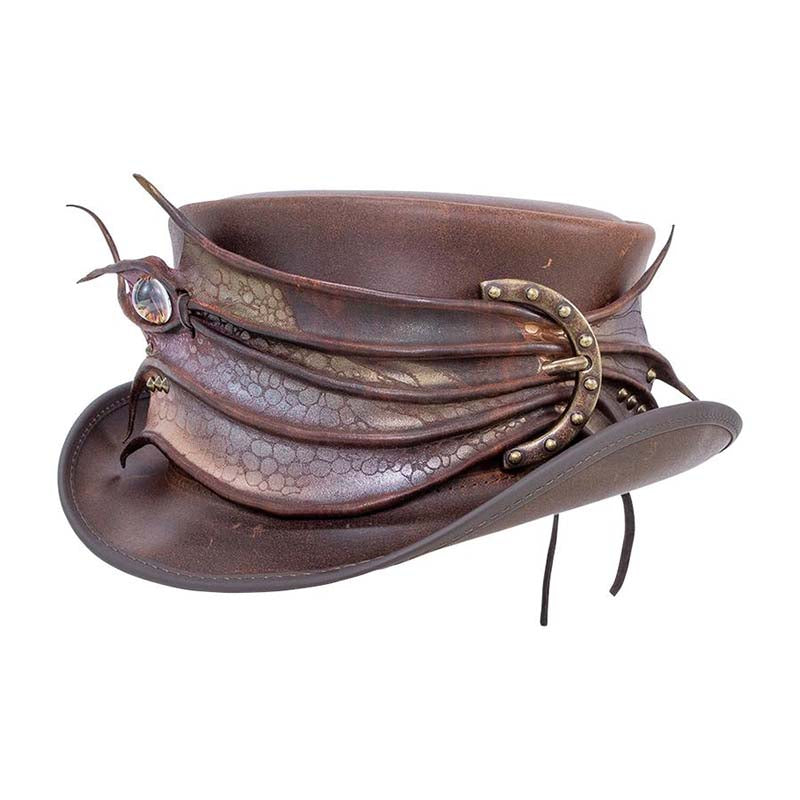 Marlow Leather Steampunk Top Hat with Dragonfly Malfoy Band
American made steampunk top hat masterpiece designed by Merry-Lee Rae. 
Two tone leather top hat, 3.75" tall crown.
Approximately 2" wide brim.
Malfoy band. 
Dragon eye and intricate wing. 
Large, antiqued buckle. 
Band can be removed leaving a traditional top hat.
Removable inner anti-sweat liner.
Available in different thickness to adjust size.
Proudly made in the USA.