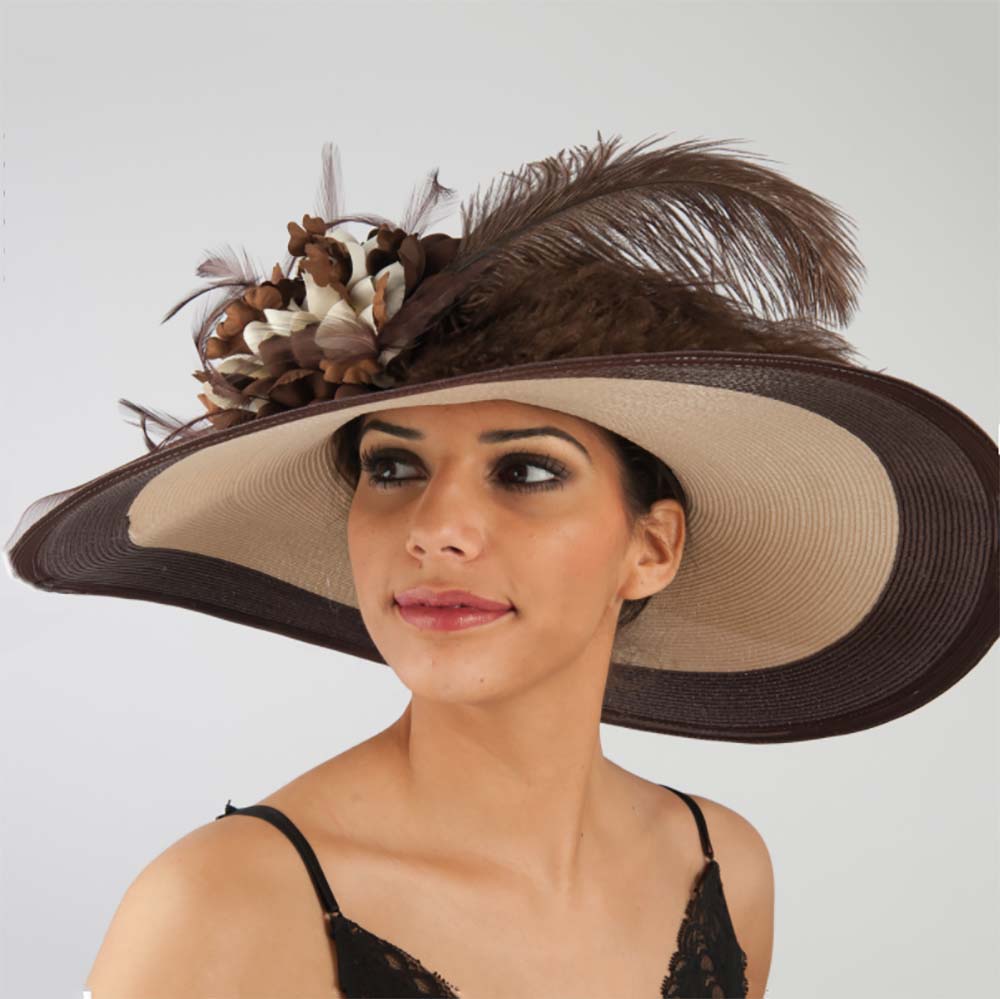 Luxurious Wide Brim Brown and Beige Dress Hat - KaKyCO
Stunning dress hat adorned with a dual color flower topped with luxurious feathers.
Wide brim with an elegant front to back curve, 5.5" wide. 
Beige hat with lustrous brown trim.
Adornment is placed over folded crinoline bow.
Provides excellent sun protection for formal outdoor events.
Dome crown, 3.5" height.
Rated as UV blocking UPF 50+ sun protection hat.
One size, 22.5".
Handmade in USA with imported materials.