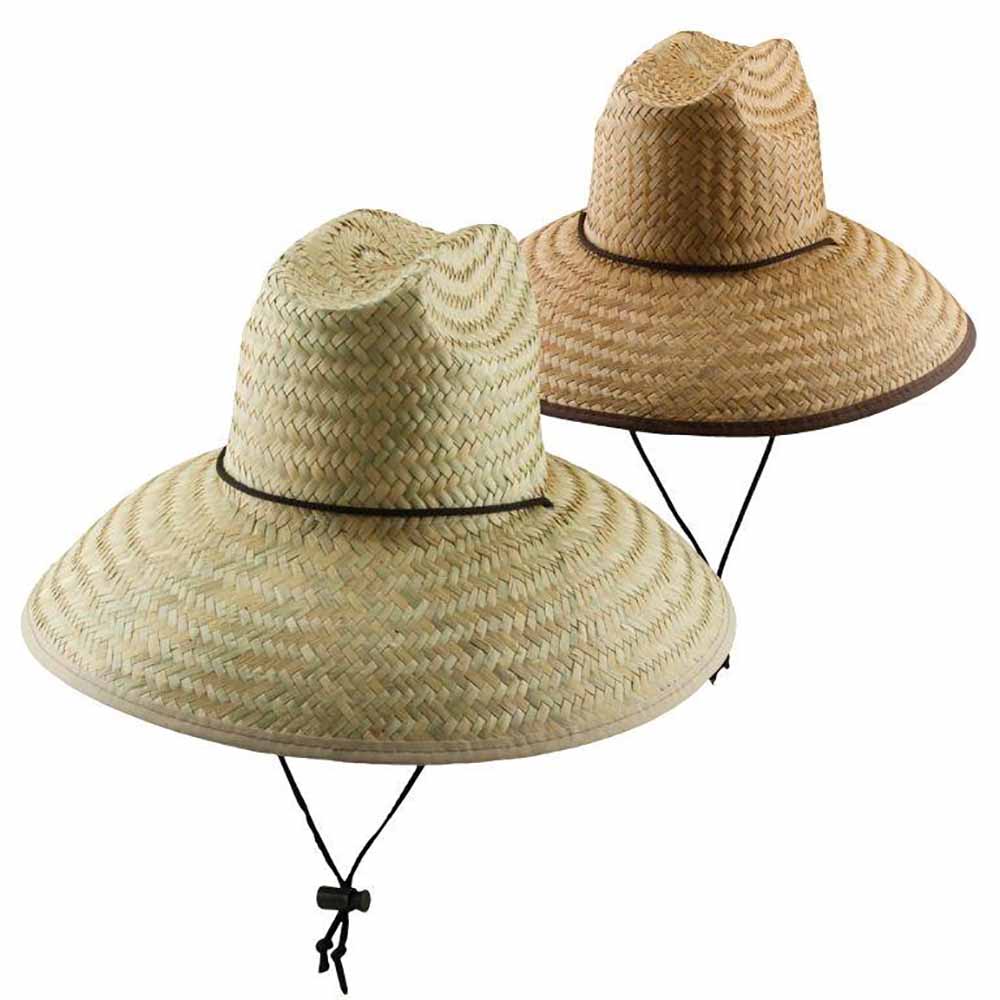 Large Brim Palm Lifeguard Beach Hat - DPC Outdoor
Natural sunscreen palm straw lifeguard style hat.
Downward sloping 5" wide brim.
Brim is cotton bound.
Rope chin tie with toggle lock.
Dented lifeguard crown.
Wide elasticized comfort sweatband.
One size, fits 57 - 59 cm, medium to large.
100% palm fiber.