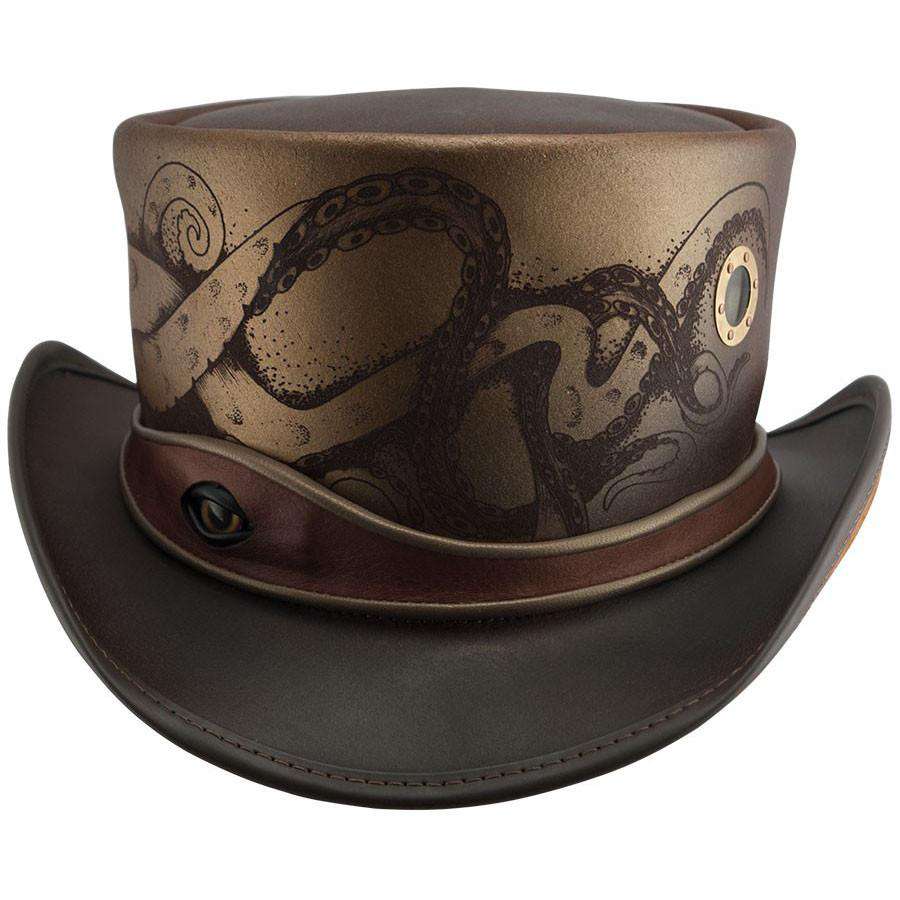 Kraken Leather Steampunk Top Hat - Brown
All leather, American made masterpiece designed by Merry-Lee Rae. 
Leather top hat, 4.5" tall crown.
Approximately 1.75" wide brim.
Laser engraved, airbrushed artwork covers three-quarters of the crown.
Octopus eye in beveled hatband.
Lighted port hole.
Removable inner anti-sweat liner.
Available in different thickness to adjust size.
Made in USA.
This hat can be ordered hand made to you size. Contact us.