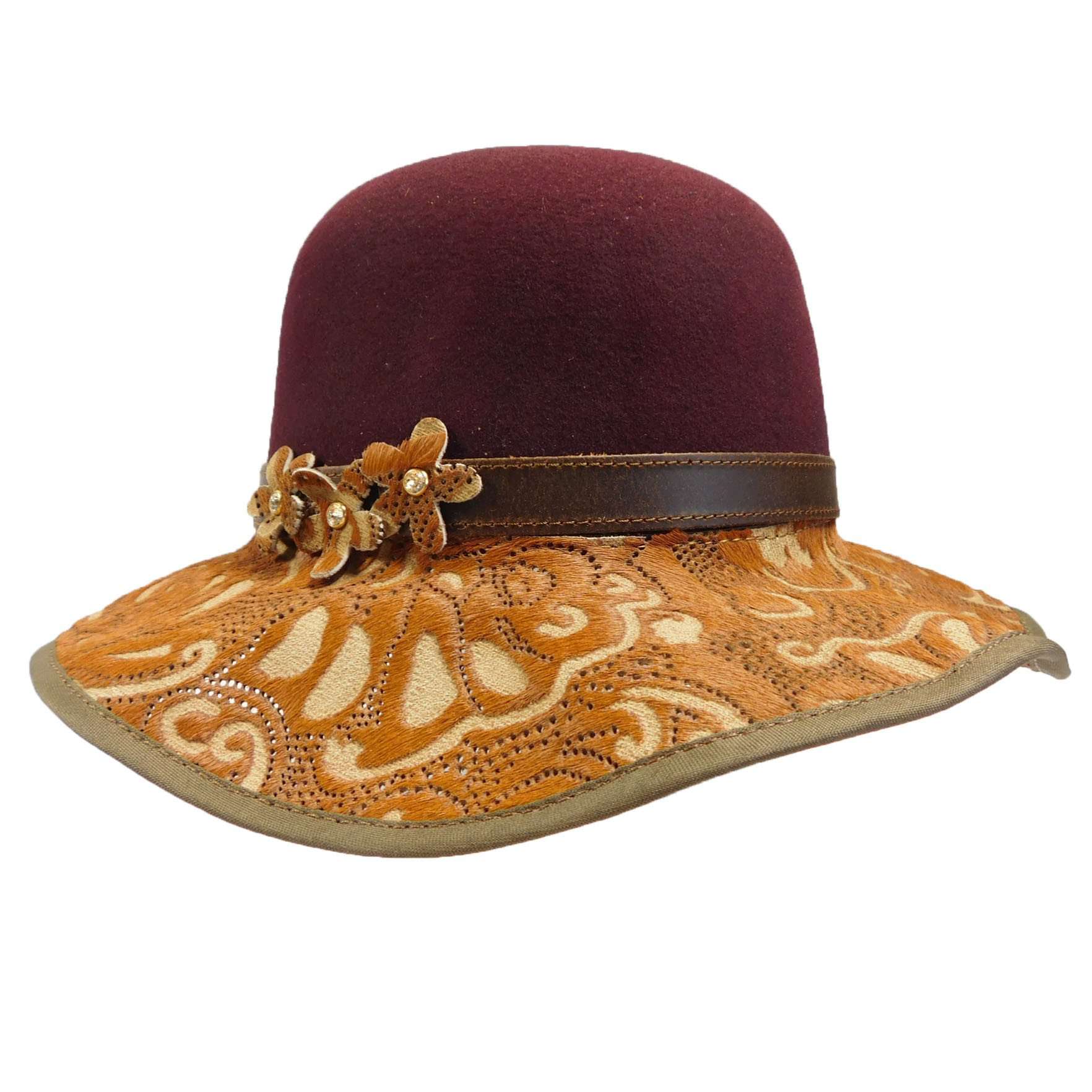 Danielle - Laser Cut Brim Leather Hat -Burgundy
Stunning leather and wool felt hat.
Wool felt, burgundy/port, dome crown.
Soft, laser cut brown leather brim, slightly floppy. Ribbon bound. 2.25"
Brown leather band with triple flowers, matching brim.
Inner band with drawstring.
Fits up to 58 cm.
Packable, crushable.
Water repellent.
Made in USA.